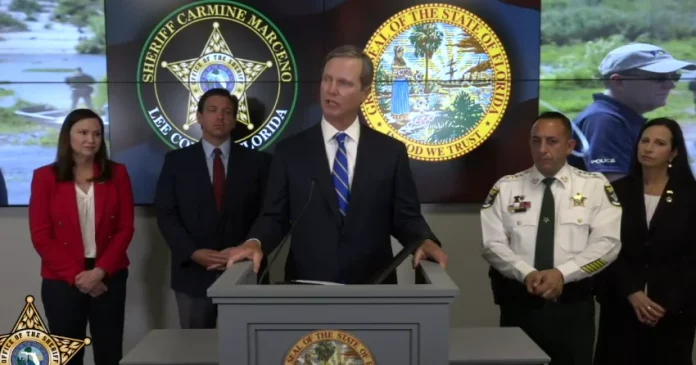 This week, Gov. Ron DeSantis named former U.S. Attorney Larry Keefe as public safety czar to crack down on illegal immigration.
DeSantis issued an executive order to "prohibit all Florida agencies under the purview of the Governor from facilitating illegal immigration into Florida, unless otherwise required by federal or state law, and require the collection of information from state officials on the scope and costs of illegal immigration in Florida" and named Keefe to carry it out. Named a U.S. attorney by then President Donald Trump, Keefe served in that position from 2018 until February.
On Tuesday, DeSantis took aim at President Joe Biden's immigration policies.
"Since President Biden took office – which has been less than one year – the Border Patrol has released nearly a quarter-million illegal aliens into the United States," said DeSantis. "This executive order makes it clear that Florida resources will not be used to prop up the failed open border agenda enacted by this administration. Attorney General Ashley Moody has also filed a lawsuit against the Biden administration challenging its policy of catching and releasing the staggering number of illegal aliens apprehended at the border into the United States.
"Further, I am proud to appoint Larry Keefe, the former U.S. attorney for the Northern District of Florida, to serve as Public Safety Czar as we take key steps to protect Florida taxpayers from bearing the burden of reckless immigration policies. We will continue to hold the federal government accountable for refusing to enforce the immigration laws of this country," DeSantis added.
"The Biden administration's brazen disregard for federal immigration law is jeopardizing the safety and security of our state and nation, all while costing Florida taxpayers. Biden's lax border policy is an open invitation to dangerous criminals, human traffickers and drugs traffickers to enter the United States—creating a crisis at the Southern Border like we have never seen," said state Attorney General Ashley Moody. "Because Biden is not requiring those crossing the border to go through the legally mandated channels, they are coming into our country without being properly processed. The federal government cannot simply ignore federal laws because it does not agree with them politically. The Biden administration must implement the immigration policy required under federal law and we are asking the court to take swift action to reduce the harm caused by Biden's inaction."
"As a former U.S. attorney, I saw illegal aliens that would get deported and come back, and then get deported and come back in an endless cycle," said Keefe. "The states, including Florida, bear the brunt of this cycle. Over the coming weeks and months, our state agencies will be addressing the impacts illegal immigration has had on our state. I want to thank Governor DeSantis for appointing me to lead these efforts."
DeSantis, a possible presidential candidate in 2024, has grown increasingly critical of Biden's immigration policies in recent weeks. At the end of August, DeSantis wrote U.S. Homeland Security Sec. Alejandro Mayorkas calling for more transparency and where caught illegals are placed. The governor's office laid out some statistics on Tuesday to bolster DeSantis' points.
"Although President Biden has been in office for only 251 days, the number of encounters at the Southwest border has skyrocketed from 78,000 in January 2021 to more than 212,000 in July 2021. The 171 percent increase is alarming and is the highest in more than 20 years," the governor's office noted. "Additionally, the number of illegal aliens who were apprehended and subsequently released by the Border Patrol in July alone was a staggering 60,607, a massive increase from the 1,324 in this category who were released in January. By contrast, in the last full month of the Trump administration, only 17 aliens in this category were released."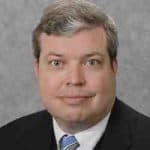 Latest posts by KEVIN DERBY
(see all)