On Tuesday, Gov. Ron DeSantis announced his appointment of Emile D. "Shawn" Hamilton as Secretary of the Florida Department of Environmental Protection (DEP).
Hamilton has been serving as interim secretary since June.
"I am pleased to appoint Shawn Hamilton as secretary of the Department of Environmental Protection," said DeSantis. "Secretary Hamilton brings a strong, proven record of environmental stewardship and management of award-winning state parks and conservation lands. I am confident in his ability to continue leading DEP and building on the foundations laid before him in our mission to protect and restore Florida's environment and natural resources."
"It is an honor and pleasure to be asked to serve as secretary under Governor DeSantis, who has made the environment a top priority," said Hamilton. "Having served at DEP for 13 years, I have seen first-hand the historic advancements that have been made, and the unprecedented resources that have been secured for the protection of the environment, especially under Governor DeSantis' leadership. I look forward to furthering the agency's mission and advancing the Governor's environmental priorities."
"Shawn Hamilton has earned the appointment as the next Secretary of the Florida Department of Environmental Protection," said Eric Eikenberg, the CEO of the Everglades Foundation. "Shawn is a proven leader with extensive public and environmental policy experience. We are excited to work with him. There's no doubt that Secretary Hamilton will continue to carry out Governor DeSantis' bold vision to restore America's Everglades and better Florida's environmental resources."
"Audubon has been pleased with Secretary Hamilton's interim leadership and we are glad to see his role made permanent," said Julie Wraithmell, the executive director of Audubon Florida. "Not only does he bring long experience at regional and state levels of DEP, but his background spans DEP priorities from regulatory oversight to state land management. DEP is a big agency with big responsibilities and we're glad to see someone with Shawn's talents and experience chosen for the role."
"Shawn is a tremendous leader and public servant who will help ensure all stakeholders are working together to protect Florida's natural resources," said John Hoblick, the president of the Florida Farm Bureau Federation. "The agricultural community looks forward to working with him to protect Florida's environment and economy."
Hamilton has served at DEP for 13 years, most recently as interim secretary since June 2021 and previously as deputy secretary of lands and recreation since February 2020. As deputy secretary of land and recreation, Hamilton provided oversight of Florida's 12 million acres of public lands; oversaw 175 state parks, trails, and historic sites with an annual budget of $391 million; and led 1,160 full-time employees. He also served as director of the Northwest District from January 2011-February 2020. In this role, Hamilton ensured the effective and efficient implementation of permitting, compliance, and enforcement responsibilities for the regulatory program areas under district authority.
Prior to his time with DEP, Hamilton spent 20 years in the United States Air Force as an Avionics Element Superintendent for the Alabama Air National Guard's 187th Fighter Wing. He served in the Iraq War and Operation Enduring Freedom where he was responsible for coordinating mission critical fighter aircraft maintenance.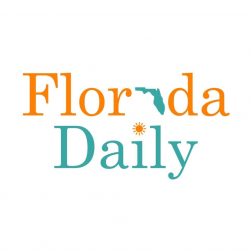 Latest posts by Florida Daily
(see all)