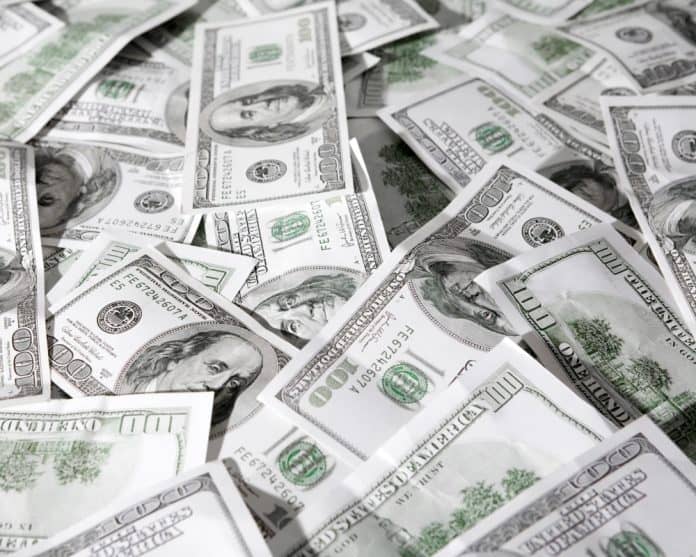 The Florida delegation on Capitol Hill continue to clash over the new $1.9 trillion federal stimulus bill signed into law earlier this month even as Gov. Ron DeSantis outlined his plan on how the state government should spend the funds it received from it.
This week, DeSantis wrote Florida Senate President Wilton Simpson, R-Tribly, and state House Speaker Chris Sprowls, R-Palm Harbor, on the funds from the "American Rescue Plan Act" which included $195.3 billion for state governments and the government of the District of Columbia.
DeSantis wants $4.1 billion in spending with $1.4 billion of that to be used in the current fiscal year.
"The governor is not recommending the appropriation of the full anticipated state allocation, and instead is requesting the Legislature leave a portion of the funds aside to evaluate Florida's economic recovery throughout the year and make additional targeted appropriations at a later time," the governor's office noted.
DeSantis' office outlined his priorities which he focused on in his letter to Simpson and Sprowls.
"The governor's recommendations include providing assistance to Floridians in need, and making major investments in critical areas such as infrastructure, education, and workforce development to continue Florida's rapid economic recovery," DeSantis' office noted. "A top priority of the governor remains the support and celebration of pandemic first responders and their role in serving the state. The governor's recommendations include a one-time $1,000 direct payment to full-time sworn law enforcement officers, firefighters, paramedics, and emergency medical technicians. The governor's recommendations further support Floridians by putting in place a modernized reemployment assistance system to correct critical design flaws and improve the delivery of services to Floridians.
"Florida's recovery has far outpaced early projections and is on track to restore pre-pandemic economic growth. To bolster Florida's recovery efforts, the governor is recommending over $500 million for economic development and recovery initiatives. These recommendations will boost Florida's tourism industry, support critical job sectors, and maximize Florida's economic incentive toolbox to get money out the door in support of programs that create high-paying jobs," the governor's office added. "The governor's recommendations also take important steps to invest in Florida's infrastructure, resilience, and readiness. Florida's transportation work program will be made whole again, fully funded at pre-pandemic levels. Further, the Resilient Florida Grant Program, offering state and local grants for resilience projects, will receive a $1 billion lift. This will provide more than $2 billion over the next four years when combined with the governor's Florida Leads Budget recommendation. The governor also invests in Florida's security with a recommended $41.7 million to enhance the Florida National Guard and $1 billion for the creation of an Emergency Management Response Fund.
"Finally, the governor is recommending $185 million for workforce training and research initiatives. Through Executive Order 19-31, the governor began the process of making Florida the number one state in the nation for workforce education, and this recommended funding continues that focus to prepare Floridians to fill high-demand, high-wage occupations. Additionally, the governor continues efforts to support research to prevent, diagnose, treat, and cure Alzheimer's disease by dedicating $10 million for the Ed and Ethel Moore Alzheimer's Disease Research Program," DeSantis' office continued.
DeSantis is offering the following recommendations to the Legislature:
Providing Assistance to Floridians
$208.4 Million (FY 20-21) – Direct Payments to Pandemic First Responders
$73.2 Million (FY 21-22) – Re-Employment Assistance Modernization
$56.6 Million (FY 21-22) – Re-Employment Assistance Operations
$72 Million (FY 21-22) – Behavioral Health System Modernization
Promoting Economic Development and Recovery
$258.2 Million (FY 20-21) – Relief for Florida's Seaports
$150 Million (FY 21-22) – Florida Job Growth Grant Fund
$50 Million (FY 21-22) – VISIT FLORIDA
$50 Million (FY 21-22) – Economic Development Transportation Fund
Investing in Infrastructure, Resiliency and Readiness
$938.4 Million (FY 20-21) – Transportation Work Program
$1 Billion (FY 21-22) – Resilient Florida Grant Program
$1 Billion (FY 21-22) – Emergency Management Response Fund
$41.7 Million (FY 21-22) – Florida National Guard Expansion
Workforce Training and Research
$125 Million (FY 21-22) – Education and Employment Training Program
$60 Million (FY 21-22) – Workforce Development Capitalization Incentive Grants
$10 Million (FY 21-22) – Alzheimer's Disease Research Program
In the meantime, Republicans on Capitol Hill continue to rip into the stimulus package.
U.S. Sen. Rick Scott, R-Fla., doubled down on his call for governors and mayors to reject excess money and return it to the federal government. Last week, Scott sent an open letter to governors and mayors across the nation on the matter.
America is $30 trillion in debt and Democrats in Washington are haphazardly throwing money to anyone and everyone with no care for what it means for our future. Anyone in state and local government who calls themselves a fiscal conservative should know that the funding in the Democrats' massive spending bill is not free money. This money belongs to the taxpayers and lawmakers have a responsibility to spend it wisely. State and local governments have already received roughly $400 billion in funding from previous COVID-19 bills and we know state and local budgets are faring far better than once anticipated. They didn't need additional funding from the so-called 'American Rescue Plan Act' and now we're seeing many reveal plans to use it as a slush fund to complete their long-awaited pet projects. Governors, mayors and state legislatures across the country need to stand up, say this is wrong and reject any federal funding from this package in excess of their federally-reimbursable COVID-19 related expenses," Scott said this week.
Also this week, Democrats in the Florida delegation, who packed the stimulus plan, showcased the funds coming to the Sunshine State from it.
"Hope is on the horizon and help is on the way. Democrats' American Rescue Plan will put money in pockets, shots in arms, people back to work, and children back in school safely. I am proud of the leadership shown by President Biden and congressional Democrats and am disappointed that not a single GOP member of Congress joined us to pass this critical relief despite overwhelming bipartisan support from the public," said U.S. Rep. Val Demings, D-Fla., on Tuesday.
"COVID and the economic crisis have devastated Florida families and small businesses, and the American Rescue Plan is coming none too soon. Our work is just beginning. We will keep fighting for every Floridian to recover from this crisis," Demings added.
"For a year, the pandemic and economic crisis have devastated North Florida's families and small businesses, but with the American Rescue Plan, Floridians will receive the urgent relief they need," said U.S. Rep. Al Lawson, D-Fla. "I was proud to help pass this landmark bill, and now, I am proud to share the robust support that will soon be headed to our families and communities."
Reach Kevin Derby at kevin.derby@floridadaily.com.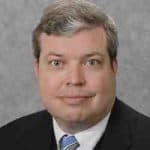 Latest posts by KEVIN DERBY
(see all)