Gov. Ron DeSantis announced on Friday that he is keeping Noah Valenstein as secretary of the Florida Department of Environmental Protection (DEP) where he has served since being named to the post by Gov. Rick Scott back in May 2017.
"I'm pleased to announce that I have appointed Noah Valenstein to continue to lead the Department of Environmental Protection," said DeSantis. "Noah has led DEP with distinction and has played an integral role in implementing my vision to protect and restore Florida's environment. I'm confident his continued leadership will bolster our efforts to take decisive action on behalf of the people of Florida."
The decision won the applause of the Everglades Foundation.
"We applaud Governor Ron DeSantis' decision to appoint Noah Valenstein to this crucial position," said Eric Eikenberg, the CEO of the Everglades Foundation. "Secretary Valenstein understands the critical link between cleaning up our water and the economic viability of our state. With Governor DeSantis' transformative and bold leadership, Secretary Valenstein's long-standing commitment to Florida's natural resources will deliver tangible results for Florida's waterways. We look forward to working with Secretary Valenstein, and we are confident that he will successfully implement Governor DeSantis' commitment to expedite Everglades restoration."
Other environmental groups also cheered the news.
"This is a great move by Governor DeSantis for Florida's environment," said Julie Wraithmell, the executive director of Audubon Florida. "Secretary Valenstein is a Florida-grown conservationist and has the experience with the science and politics of Florida's environment to make real progress for our state. During his brief tenure at DEP, we've already seen Florida Forever funding restored to $100 million, strategic springs restoration projects implemented, and DEP stepping up to drive state efforts on sea level rise adaptation. Secretary Valenstein was a breath of fresh air when he arrived at DEP, and I can't wait to see what he'll accomplish in an administration with such a commitment to meeting Florida's water and other conservation challenges."
"We at the Nature Conservancy are thrilled to be able to continue to work with Secretary Valenstein and thank Governor DeSantis for his reappointment," said Temperince Morgan, the executive director of the Florida Chapter of the Nature Conservancy. "Under his leadership, the Department of Environmental Protection has partnered with the Nature Conservancy to advance coastal resilience efforts and further the conservation and preservation of critical habitats and watersheds. We are looking forward to exciting new opportunities to partner with DEP to conserve and protect our precious natural resources."
Before being named to lead DEP,  Valenstein was the executive director of the Suwannee River Water Management District.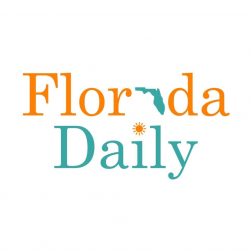 Latest posts by Florida Daily
(see all)