U.S. Rep. Ron DeSantis, R-Fla., the Republican gubernatorial nominee, picked Florida House Speaker Pro Tempore Jeanette Nuñez, R-Miami, as his running mate.
DeSantis made the announcement on Thursday morning.
"Jeanette Nuñez is a strong, principled leader who will be an outstanding lieutenant governor for the people of Florida," DeSantis said. "She has a proven record of leadership and legislative accomplishments, delivering for both her constituents in Miami-Dade and the state of Florida as a whole. Jeanette will help us build on our economic success, protect our environment and empower parents to make the best educational decisions for their children. I look forward to campaigning with her across our great state to secure Florida's future."
"I'm honored to have the opportunity to serve the people of Florida with Congressman DeSantis," said Nuñez. "In South Florida, we know that by empowering the free market—not big government—we succeed as a state. Together, I know we can build an economy that works for all Floridians, protect our natural resources and provide every child a great education. I'm excited about sharing our message across the Sunshine State and bringing home a big win in November."
First elected to the Florida House in 2010, Nuñez also worked as a lobbyist for Jackson Health Care and as chief of staff to South Florida Republican state Sen. Alex Diaz de la Portilla. While DeSantis has President Donald Trump's support and rode it to a big win in the primary, his new running mate backed U.S. Sen. Marco Rubio, R-Fla., for president and went after Trump.  Nuñez was also a key backer of offering in-state tuition for illegals.
"Wake up Florida voters," she posted on Twitter in March 2016. "Trump is the biggest con-man there is. #nosubstance #anti-Israel #supportsKKK #nevertrump."
The Florida Democratic Party (FDP) noted on Thursday morning that Nuñez deleted that Tweet.
"Did the DeSantis campaign even bother to vet Jeanette Nuñez?" the Florida Democrats asked. "That's the question being asked after Nuñez was forced to delete an old tweet in which she said that 'Trump is the biggest con man there is. #nosubstance #anti-Israel #supportsKKK #nevertrump.' In the Republican gubernatorial primary, DeSantis repeatedly attacked Adam Putnam for making very similar anti-Trump comments during the 2016 election. The fact that the tweet wasn't deleted before Nuñez's rollout raises questions about why the DeSantis team didn't properly vet their running mate — and is just the latest setback for a campaign that has been struggling with poor fundraising numbers and a candidate who hasn't held a campaign event in days."
FDP Chairwoman Terrie Rizzo came out swinging at DeSantis and his new running mate when news broke about the pick on Wednesday night.
"A Ron DeSantis-Jeanette Nuñez administration would be a disaster for Florida women and working families," Rizzo insisted. "DeSantis has selected a lobbyist who supports his agenda of denying health care to hundreds of thousands, destroying public schools, and taking away women's health freedom. Nuñez has played a key role in Tallahassee's war on women and been a staunch opponent of working families. She voted for mandatory ultrasounds, to defund Planned Parenthood, and to restrict a woman's right to choose. As a representative, she voted for a $1.3 billion cut to public schools and funneling taxpayer money away from public schools and to unaccountable private organizations. Together, DeSantis and Nuñez will enact an extreme agenda that undermines public education, and denies health care to 800,000 Floridians."
Kevin Derby can be reached at Kevin.Derby@floridadaily.com.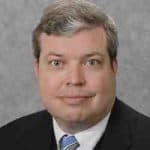 Latest posts by Kevin Derby
(see all)