Incoming Gov. Ron DeSantis has picked Joe Jacquot to serve as the chief legal advisor for the Office of General Counsel for the DeSantis-Nuñez Administration.
"Joe Jacquot is an exceptional attorney with vast experience at the federal and state levels in both legal and policy matters," DeSantis said on Wednesday. "I'm grateful that he has agreed to join my administration as chief legal advisor. He will serve Florida with the utmost integrity and will dutifully serve the administration and the Cabinet."
"Jacquot most recently served as partner and business attorney with Foley & Lardner LLP, where he is a member of the firm's Consumer Law, Finance & Class Action, Government Enforcement Defense & Investigations, and Antitrust Practices. During this tenure, Jacquot represented clients in complex federal and state legal and policy matters," DeSantis' office noted. "Jacquot previously served as the Chief Deputy Attorney General of Florida, where he led significant litigation, including a constitutional challenge by 26 states, and he successfully argued before the U.S. Supreme Court in a criminal prosecution. He has worked closely with other state Attorneys General on multi-state litigation and joint engagement with federal entities.
"During his career in public service, Jacquot held the position of Deputy Chief Counsel of the U.S. Senate Judiciary Committee, overseeing functions of the committee and strategy for advancing legislation, and managing two Supreme Court confirmations," DeSantis' office added. "He's also served as Chair of the Jacksonville Ethics Commission and as an Adjunct Professor at Florida State University's College of Law teaching courses on federal constitutional law. Jacquot also served as an officer in the U.S. Navy Reserve from 1999 until 2007."
Jacquot was praised by U.S. Sen. Johnny Isakson, R-Ga.
"I had the privilege of working with Joe when he served at the U.S. Senate Committee on the Judiciary for former Senator Saxby Chambliss," Isakson said on Wednesday. "He is an outstanding lawyer who I am confident will serve the new Florida governor and his administration well in the coming term."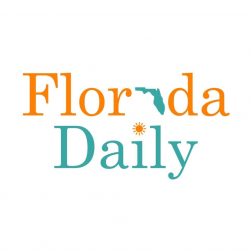 Latest posts by Florida Daily
(see all)