Gov. Ron DeSantis offered his first State of the State address on Tuesday and doubled down on the themes that led to his election in November.
Despite a narrow win over Democrat Andrew Gillum, DeSantis is doing well with two polls released earlier in the week showing the new governor in great shape with Florida voters.
With the Legislature kicking off its regular session on Tuesday, DeSantis returned to the themes that he stressed in the campaign including the "economic opportunities that lie before us,"  the "environmental challenges that require our attention" and "our obligations to education and public safety."
That's exactly what DeSantis focused on during the campaign, hitting Gillum on economic and crime policies and for opposing school choice. DeSantis also turned to immigration–which earned him the support of President Donald Trump–and his support of Israel in his address.
DeSantis also took aim at Washington despite his service in Congress.
"Having spent three terms in a different legislature, a prison known as the U.S. House of Representatives, it is quite a privilege to be able to work with a legislative body that has demonstrated the ability to get things done and to lead," DeSantis said. "I've already seen it firsthand."
DeSantis stressed he would fight for the issues he championed during the campaign.
"I observed during my inaugural address that, in the words of Alexander Hamilton, energy in the executive is the leading character in the definition of good government," he said. "I believe it and I've worked to exemplify it. In less than 60 days, my administration has taken bold action to address issues that Floridians care about: reorienting our environmental policy around the goal of cleaning up our water; announcing far-reaching education reforms designed to make Florida #1 in skills-based education by 2030; securing hundreds of millions of dollars for storm-ravaged parts of Northwest Florida; bringing accountability to entities ranging from the Broward Sheriff's Office to the South Florida Water Management District; and appointing three spectacular justices to our Supreme Court. And this is just the beginning."
DeSantis turned his attention to the Legislature as it began its regular session.
"Executive energy and leadership are necessary to meet fully the challenges that are before us – but they are not sufficient.  In a constitutional system with separated powers, we – the political branches – must work together so we can build off the foundation that has been laid and set the stage for the future success of our state," he said. "How can we accomplish this task?  I answer simply: be bold –be bold in championing economic opportunity; be bold in protecting Florida's environment; be bold in improving education; be bold in defending the safety of our communities; be bold because while perfection is not attainable, if we aim high we can achieve excellence."
DeSantis focused on the environment, including water quality.
"I'm proud to have taken swift and bold action to protect our natural resources and improve Florida's water quality," the governor said. "We are repositioning our water policy to meet the needs of our citizens, by, among other things: expediting key projects like the EAA reservoir and raising the Tamiami Trail; establishing a blue-green algae task force to develop policies to fight algae blooms, fight red tide and improve water quality; and appointing a Chief Science Officer to better harness scientific data and research in service of Florida's most pressing environmental needs.  I've requested $2.5 billion over the next four years for water resources projects and Everglades restoration.  This represents a $1 billion increase compared to the previous four years and will allow us to bring major projects to completion.  Given the persistent water problems we have seen over the past several years, now is the time to be bold.  We cannot leave for tomorrow that which we can do today."
Turning to the economy, DeSantis intended to continue former Gov. Rick Scott's efforts to ensure Florida has one of the best business climates in the nation including low taxes, conservative spending and reasonable regulations.
"We must keep our economic momentum going," DeSantis said. "To those doing business in states that have a bad business and political climate, my message is this: come to Florida.  We will maintain a healthy economic environment, we welcome your success and we won't chase jobs away through economic ignorance and demagoguery.
"There are areas where Florida can do better.  I hope the Legislature passes legislation to reform the issue of AOB, which has become a racket," he added. "And its clear we need reform of our occupational licensing regime, which borders on the absurd and primarily serves to frustrate opportunities for Floridians.  You can become a sniper in the Marine Corps by completing training for 79 days, which equates to 632 hours; becoming a licensed interior designer in Florida requires 1760 hours. You can earn jump wings by completing Army Jump School in three weeks, or about 168 hours; Florida law requires 1200 hours to become licensed as a barber. Our DBPR secretary and your former colleague Halsey Beshears has identified a number of these requirements that need to be streamlined, rolled back or eliminated.  This project merits your support."
DeSantis turned his attention to education.
"The most important factor regarding Florida's economic potential is human capital," he said.
"If we support our university system, our state colleges and primary and secondary education, as well as the reforms needed to improve educational opportunities across the board, then we will be setting the stage for future economic success that will be the envy of the nation. As we sow so shall we reap. I'm proud that Florida's university system is ranked #1 in the nation — ahead of Texas, California and New York.  This wasn't always so; the climb atop the rankings has been remarkable.
"I'm not sure how many people outside Florida realize this, so I'm doing my part to spread the word.  I was in New York last week meeting with business leaders and stressed this fact and pledged that we will do even more to build a world-class talent pool," he added. "We are poised for growth in finance, technology, health care, aerospace and more – let's support the continued ascent of our universities so that these industries can grow by employing our own graduates in good, high-paying jobs in our low-tax, business-friendly environment.
"Attending a traditional four-year brick-and-ivy institution is one way to get the advanced knowledge and skills necessary for achieving economic success, but we must recognize that it is not the only way – and for many it is not the best way," DeSantis continued.  "Skills-based education offers a focused, and often more cost-effective means, by which students can acquire the tools they need to be successful. Working with your former speaker and our Commissioner of Education Richard Corcoran, I have proposed a plan to take Florida from middle of the pack to number 1 in workforce education by 2030…our workforce education initiatives include grants to place students in apprenticeships, money to train teachers in computer science and funds for workforce programs within our state college system.  These reforms will make a difference and deserve your support."
DeSantis showcased his opposition to Common Core.
"Florida has made strides in primary and secondary education since I graduated from public school in Dunedin in 1997, but we have a lot more to do.  For years, I've heard from parents and teachers about the problems with a system of standards, testing and curriculum modeled after common core.  Parents have been especially frustrated by not being able to help their kids with basic math problems.  So I have instructed Commissioner Corcoran to spend the rest of this year engaged in consultation with parents, teachers, school administrators, and employers so that we can replace common core with high-quality curriculum, streamlined testing and a new emphasis on American civics.  We want a system that demands excellence and that also engenders public confidence," the governor said. "We also need to do more to recruit, retain and reward great teachers.  To this end, I have proposed replacing Best and Brightest bonus program with a revised $423 million program that will reward more than 40,000 teachers with bonuses approaching $10k. I'm also requesting $10 million for a tuition and loan forgiveness program for as many as 1,700 teachers who commit to teaching in Florida schools for 5 years.  Attracting and keeping great teachers in our classrooms should be a high priority."
DeSantis then turned to school choice, highlighting his efforts to expand it.
"Education opportunity shouldn't be limited by parental income or zip code.  One way Florida has expanded opportunity has been through the Tax Credit Scholarship program for students from low-income families.  More than 100,000 students – nearly 70 percent of whom are African-American or Hispanic, with an average family income of roughly $26,000 per year – are utilizing the scholarship," DeSantis said. "The results have been positive: the Urban Institute recently released a study that found tax credit scholarship students are 43 percent more likely to attend a four-year college and up to 20 percent more likely to obtain a bachelor's degree.  Students who use the scholarship more than four years are up to 99 percent more likely to attend college and up to 45 pecent more likely to earn a bachelor's degree.
"More low-income families would like the opportunity to obtain a scholarship for their kids.  There are currently 14,000 students who qualify for the scholarship but are stuck on the waiting list," DeSantis added. "I'm proposing to eliminate the waitlist by creating a new Equal Opportunity Scholarship that is similar to the tax credit scholarship. We are a big, diverse state and one size doesn't fit all when it comes to education."
"We also need to stand by students with special needs and their families.  That means eliminating the waitlist of 1,900 students for Gardiner Scholarships," he continued before taking aim at Democrats on abortion. "I wholeheartedly reject the callous disregard for human life displayed by the governors of Virginia and New York.  We won't allow that to happen in Florida."
DeSantis called for more affordable healthcare, including bringing in drugs from Canada.
"Any proposal that seeks to eliminate the private health insurance policies of millions of Floridians is unacceptable. Government has no right to take away the policies that Floridians earn through their jobs or purchase on the individual market," he said. "I want Floridians to be able to purchase prescription drugs from Canada at lower prices.  There is an avenue under existing federal law to accomplish this; the President is supportive of this effort and has asked me to plow ahead, which will require navigating an institutionally hostile bureaucracy. This could save money for individuals, reduce costs for businesses and relieve pressure on our state budget. I'm also open to any ideas that the Legislature has to tackle this problem.  One thing is clear: Floridians need relief from the rising costs of prescription drugs. Bringing price transparency to health care can also help reduce costs, and I have instructed Secretary Mayhew from AHCA to expedite the price transparency database that the legislature required.  To make the tool effective, we need legislation to provide for shared savings policies so that patients receive a financial benefit when they choose a more cost-effective option.
"I'm supportive of Speaker Oliva's call to foster innovation and competition in our health care system.  We can't just continue doing the same thing over and over and expecting a different result," DeSantis continued.
The new governor threw his support behind proposals adopted last year after the Parkland shootings before turning to immigration as he vowed to oppose sanctuary cities.
"Florida will not be a sanctuary state — we won't allow someone here illegally to commit criminal misconduct and simply be returned to our communities.  And we won't tolerate sanctuary cities that actively frustrate law enforcement by shielding criminal aliens from accountability at the expense of public safety," he said.
DeSantis also weighed in on foreign policy, stressing his opposition to the Maduro regime  in Venezuela and the communist leadership of Cuba.
"The tragedy in Venezuela is a result of a failed socialist experiment – a system that is hostile to human liberty and contrary to human nature.  The tyranny that has resulted is the natural outgrowth of trying to impose this failed ideology on the people of Venezuela," he said. "To the Venezuelan exile community here in Florida, we stand with you and with the people of Venezuela who are seeking freedom and a better future for Venezuela.  The eyes of the free world have descended upon Venezuela, and it is imperative that freedom prevail. We also know that the despair in Venezuela wouldn't be possible without the nefarious influence of the Cuban government.  I applaud the president for allowing the application of Title III of the Libertad Act and support additional efforts to hold the Castro regime accountable. I would like to see the Castro regime go the way of Maduro and to see a free and democratic Cuba take its place."
DeSantis then showcased his support of Israel, a theme he stressed on the campaign trail and his six years in Congress.
"I offer my thanks to the Legislature for defending the U.S.-Israel relationship by enacting anti-BDS legislation," DeSantis said. "I reject attempts to target Israel for disfavored treatment and will enforce the anti-BDS provisions vigorously.  This whole enterprise of targeting Israel for economic harm is such a fraud and merely a cover for antisemitism. In Florida, rest assured that BDS is DOA. We will be taking a delegation to Israel in May and I look forward to furthering the relationship between Florida and Israel."
DeSantis closed by calling on the Legislature to work with him.
"I think we here in this Chamber are the right leaders at the right time.  After all, many are called to serve in elected office, but only a few are actually entrusted with authority by the voters.  Fewer still are presented with the opportunities we see before us today. Let's fight the good fight, lets finish the race, lets keep the faith so that when Floridians look back on the fruits of this session, they will see it as one of our finest hours," DeSantis said.
Kevin Derby can be reached at Kevin.Derby@floridadaily.com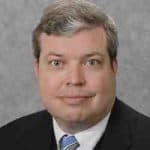 Latest posts by Kevin Derby
(see all)