At an event in Orlando on Friday, Gov. Ron DeSantis continued to go bat for school choice, calling for cutting out wait times for families that have applied to use taxpayer funded scholarship to attend private schools.
DeSantis called for expanding the Equal Opportunity Scholarship, noting that 14,000 students could be impacted in the first year, adding that 70 percent of them are Hispanic or African-American.
"Funding for the scholarship program is contained within the Florida Education Finance Program (FEFP)," the governor's office noted. "The scholarship award amount would be a slight discount of the district average per-student funding in the FEFP, allowing funding to follow the student. The maximum number of students eligible to receive a scholarship is equivalent to half of one percent of statewide public school enrollment for the first year, providing opportunities for approximately 14,000 students. Each year thereafter, the number of eligible students increases by an additional one percent of statewide public school enrollment.
"The FEFP is the formula that allocates funds to implement the constitutional requirement for a uniform system of free public education and is an allocation model based on individual student participation in educational programs," the governor's office added. "The Equal Opportunity Scholarship will provide parents with limited financial resources more options to better accommodate the educational needs of their child."
"I am happy to announce the establishment of this new scholarship that will greatly benefit families here in Florida," said DeSantis. "The Equal Opportunity Scholarship will ensure that students of all backgrounds have access to a world-class education as well as give parents peace of mind knowing their children are being set up for success in the classroom."
John Schilling, the president of the American Federation of Children which backs school choice, applauded the proposal.
"The nation's largest private school choice program, currently serving 100,000 students in Florida, continues to be one of the most effective ways for improving educational outcomes for children in lower income families in the United States," Schilling said. "The research clearly shows that students fortunate enough to participate in the program are enrolling in college and graduating with 4-year degrees at much higher rates than their public school peers. Therefore it's no surprise that parents of more than 170,000 children started the application process for the tax credit scholarship program this past year. We applaud Governor DeSantis for being a champion for children and families and for his efforts to ensure that the 13,000 children currently on the wait list can also access a school of their families' choice."
Florida Democratic Party Chairwoman Terrie Rizzo came out swinging against the proposal.
"Governor Ron DeSantis' proposal is just another Republican plan aimed at starving public schools of funding and funneling tax dollars into the hands of unaccountable special interests. With today's announcement, it's clear that Ron DeSantis intends to govern just as the Republican Party of Florida has governed for decades, by selling out Florida's families and children to corporate special interests," she said.
"In other words, Ron DeSantis, the honeymoon is over," Rizzo added.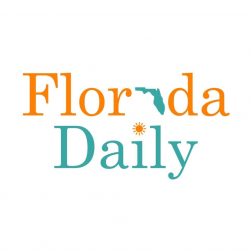 Latest posts by Florida Daily
(see all)