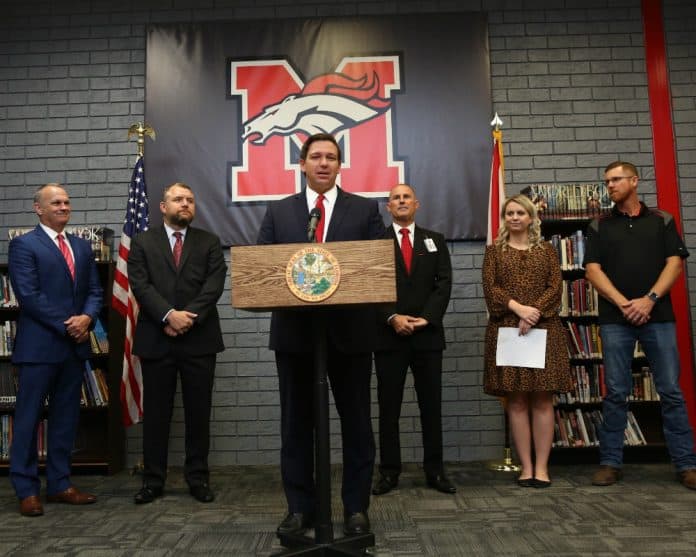 At an event in Middleburg on Monday morning, Gov. Ron DeSantis proposed raising the minimum salary for teachers across the state.
With the Legislature already holding committee meetings and the regular session scheduled for early next year, DeSantis is proposing a minimum teacher salary in Florida of $47,500 which would raise the salaries of more than 101,000 teachers across the state.
"According to the National Education Association, Florida ranks 26th in the nation for starting teacher pay at $37,636. With this investment of over $600 million, raising the minimum salary to $47,500 will rank Florida second in the nation for starting teacher pay," the governor's office noted.
DeSantis insisted the new minimum salary would boost efforts to recruit quality teachers.
"We are experiencing a teacher shortage in Florida," said DeSantis. "With a strong economy and plenty of jobs available in other fields, unfortunately too many college graduates are unwilling to enter the teaching profession. My proposal to increase the minimum salary for teachers to $47,500 will help alleviate this shortage and elevate the teaching profession to the level of appreciation it deserves. This is long overdue, and I look forward to working with the Legislature to make this a reality."
"Getting a great teacher in front of every child is the number one proven way to get great outcomes for students," said Education Commissioner Richard Corcoran. "Today, Governor Ron DeSantis is elevating Florida's teachers like never before and is making a statement nationally that Florida is the 'Education State' and he is the 'Education Governor.' Florida going from number 26 to number 2 in the nation in starting pay sends a clear signal to Florida's teachers and our entire education family that we are ready to celebrate our teachers and foster lifelong success for our students."
DeSantis and Corcoran were joined by state Sen. Rob Bradley, R-Orange Park, the chairman of the state Senate Appropriations Committee.
"Teachers have made an incredibly positive impact on my life and the lives of my wife and kids," said Bradley. "This session, it's time to say thank you both in word and in deed. I'm proud to stand with Governor Ron DeSantis as we fight for higher pay for Florida teachers."
DeSantis is scheduled to appear in Broward County and Pinellas County later in the day.
Teacher salaries had been a chief issue of last year's gubernatorial race when DeSantis edged Democrat Andrew Gillum.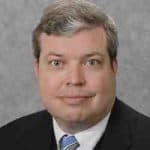 Latest posts by Kevin Derby
(see all)