On Thursday, Gov. Ron DeSantis continued his education reform efforts, calling for "renewed investment to recruit and retain the best, most dedicated educators for Florida schools."
DeSantis proposed to reform the Best and Brightest Teachers program through offering more than $422 million in bonuses for the "most effective teachers and principals in our public schools throughout Florida.
"I'm proud to announce these steps we are taking to ensure our state recruits and retains the very best educators for Florida schools," said DeSantis. "This renewed investment will reward highly effective teachers and principals across our state who are making a positive impact in our students lives. We are also proposing a new recruitment program to bolster the educational ranks of our schools and ensure our students are receiving the best education possible."
The governor's office weighed in on some of the details of his proposal.
"Under this new program, nearly 45,000 highly effective teachers would be eligible for bonuses exceeding $9,000. It would also include bonuses of up to $6,500 for principals at schools throughout Florida to reward those who are creating classroom environments to help students thrive. In addition, the new program would remove the SAT/ACT requirements for teachers to be eligible for a bonus," the governor's office noted. "Also, the new plan would implement an innovative, first of its kind investment in teacher recruitment by establishing the Teacher Talent Pipeline in Florida. This new program would include $10 million per year for the next five years to launch a loan and tuition forgiveness program for as many as 1,700 new teachers per year who commit to working as a teacher in Florida for five years."
Along with the carrot of potential bonuses, the DeSantis administration also plans to wield the stick, with plans "to develop a Bad Actor List to prevent school operators who have been sanctioned or shut down by the state from working with Florida schools in the future." Educators on the Bad Actor List "would be banned from engaging with schools in our state in any capacity for life."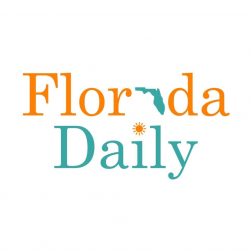 Latest posts by Florida Daily
(see all)