With the help of U.S. Rep. Bob Goodlatte, R-Va., the chairman of the U.S. House Judiciary Committee, U.S. Rep. Ron DeSantis, R-Fla., who is running for governor of Florida, brought out a bill protecting businesses from boycotts targeting Israel.
Pushing back at the Boycott, Divestment, and Sanctions movement targeting Israel, DeSantis unveiled the "Export Administration Anti-Discrimination Act" (EAADA) this week. The proposal updates the Export Administration Act (EAA) of 1979 to, according to DeSantis' office,  "the scope of prohibited conduct from boycotts imposed by foreign countries to all boycotts of a nation not subject to U.S. sanctions, regardless of the boycott's origin" while "creating a private right of action for those harmed by unlawful boycotts" and codifying anti-boycott protections currently only covered by executive action.
DeSantis made the case for his proposal this week.
"The Boycott, Divestment, and Sanctions movement has weaponized economic activity to purposefully inflict financial harm on Israel," DeSantis said. "Americans and our allies alike deserve the freedom to conduct business without the perpetual threat of discriminatory boycotts. U.S. policy should reflect strong opposition to those who seek to isolate our allies and cause economic damage to countries such as Israel. The Export Administration Anti-Discrimination Act will strengthen current law and modernize important anti-boycott protections."
"There has been a disturbing trend here in the United States of groups pressuring U.S. businesses and universities to not do business with or in Israel," Goodlatte said. "Israel is one of our closest allies and we must ensure that our laws protect American companies conducting business with all of our allies. I thank Congressman DeSantis for introducing the Export Administration Anti-Discrimination Act, which is a much needed bill to provide clarity to and close loopholes in current law to prevent discriminatory boycotts targeting our allies."
The bill was sent to the U.S. House Foreign Affairs and the  Education and the Workforce Committees this week. So far, there is no version of this legislation over in the U.S. Senate.
Kevin Derby can be reached at Kevin.Derby@floridadaily.com.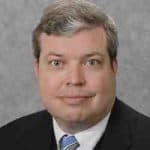 Latest posts by Kevin Derby
(see all)