Riding high in the polls, Gov. Ron DeSantis will look to push several items through the Legislature which kicks off its regular session on Tuesday.
With an election looming in November followed by redistricting, most insiders are expecting a quiet session with legislators looking to get out of Tallahassee with as little drama as possible.
But DeSantis has put together an ambitious agenda, ranging from mandating E-Verify immigration status checks for businesses looking to hire new employees to raising the starting salaries of new teachers to $47,500. DeSantis will also continue his fight for more funds for the environment and is looking to reform the Department of Corrections, including adding bonuses to retain employees and pushing a pilot program to reduce shifts.
Headed into the session, DeSantis is expected to get what he wants for the most part but there will be challenges despite Republicans controlling both chambers of the Legislature. House Republicans, led by Speaker Jose Oliva, R-Miami Lakes, have offered concerns about the governor's proposal to increase new teacher salaries. Senate President Bill Galvano, R-Bradenton, has stressed his opposition to mandatory E-Verify and parts of the business community are also against DeSantis on the matter.
Now DeSantis could get what he wants through the horse-trading which always happens at the end of the session. But there are questions about revenue and increasingly legislators are hearing from their constituents about other priorities, including water quality. Of course, DeSantis remains popular, especially with Republicans, and has built a solid relationship with legislators. This should help him get most–if not all–he wants in the next 60 days.
In the meantime, with November and redistricting looming, with new leaders ready to take over, the legislative session will have its share of drama even with the GOP controlling both chambers and most of the Cabinet. Still, when push comes to shove, like so much else in American politics, the coming elections overshadow much of what will happen in Tallahassee over the next two months.
Kevin Derby wrote this analysis. He can be reached at kevin.derby@floridadaily.com.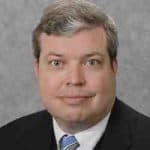 Latest posts by Kevin Derby
(see all)