Florida Gov. Ron DeSantis continues to earn high marks from state voters as a new poll shows he is in excellent shape.
St. Leo University released a poll on Thursday showing 62 percent of voters in the Sunshine State approve of DeSantis while only 21 percent disapprove of him while 17 percent are not sure.

"Ron DeSantis is still in a honeymoon period and receiving support across the political spectrum," said Frank Orlando, director of the polling institute and a political scientist who teaches at Saint Leo University in Pasco County. "He was able to navigate through his first legislative session and several contentious issues without losing much support."
Despite a close win against Democrat Andrew Gillum, DeSantis has earned high marks from Florida voters based on almost every poll looking at his four months in office.
At the end of last week, the Florida Legislature passed a $91 billion budget which DeSantis had kind words for. The Legislature adjourned on Saturday and DeSantis declared some major wins in his first legislative session.
The poll of 500 Floridians was taken from April 22 through April 29 and had a margin of error of +/- 4.5 percent.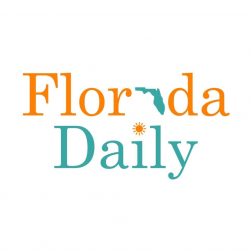 Latest posts by Florida Daily
(see all)