While he might have edged Democrat Andrew Gillum in last year's gubernatorial election by a narrow margin, Gov. Ron DeSantis is in excellent shape with voters across Florida, a new poll shows.
This week, Morning Consult released a series of polls looking at governors across the nation. DeSantis placed 11th among governors with a solid majority of those surveyed–54 percent–approving of him while only 20 percent disapprove of him. More than a quarter of those surveyed–27 percent–remain undecided on the new governor or have never heard of DeSantis.
Morning Consult noted that DeSantis is offering a different style in Tallahassee than he did on the campaign trail when he embraced his ally President Donald Trump.
"During Florida's high-stakes gubernatorial election, Republican Ron DeSantis regularly positioned himself as a champion of Trump's combative political approach," Morning Consult noted. "But since taking office, DeSantis has managed to quickly make inroads at building a broader base of support."
DeSantis has nailed down the Republican base with a +75 percent approval rating with the GOP faithful. That has helped him to his +35 percent approval rating with voters across Florida but he also is in good shape with independents who give him a +29 percent approval rating. Even with Democrats, DeSantis is only slightly underwater with a -1 percent approval rating with them.
Morning Consult conducted 472,802 surveys with registered U.S. voters from January 1 through March 31, 2019 to determine the Q1 2019 Governor Rankings. The Florida portion of that survey had a margin of error of +/- 1 percent.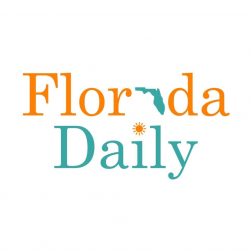 Latest posts by Florida Daily
(see all)