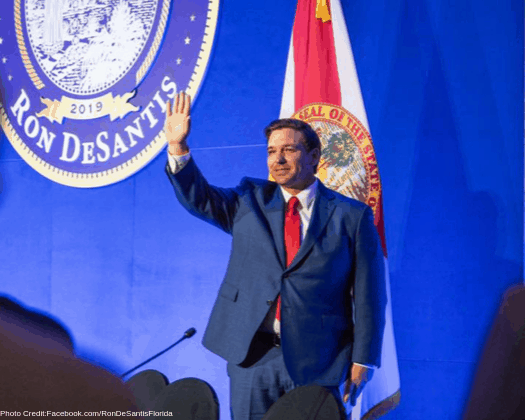 While his odds have slightly decreased in recent days, Gov. Ron DeSantis remains the heavy favorite to win the 2022 Florida gubernatorial election, according to betting industry analysts at US Sportsbonus.
On July 28, DeSantis had 1/5 odds to win re-election (83.3 percent implied probability), but he's since shifted to 23/100 (81.3 percent).
"DeSantis' odds have not had a significant impact following the recent challenges faced by the state of Florida, which suggests that bookies are still confident in him being re-elected," said US Sportsbonus gambling industry analyst Jay Sanin. "The end of July marked the peak in DeSantis' chances of winning, so this recent minimal change could mark the beginning of a downward trend depending on how he responds to these challenges."
DeSantis's odds had been steadily improving since early May, when he was 27/100 to win a second term (78.7 percent implied probability). His current position at 23/100 makes him the odds-on favorite to win.
U.S. Rep. Charlie Crist, D-Fla., who was elected governor in 2006 when he was still a Republican, follows at 9/1 (10 percent implied probability). Crist's odds worsened since June 18, when they were at their best point at 567/100 (15 percent). State Agriculture Commissioner Nikki Fried follows Crist at 23/2 (8 percent).
"It's not uncommon to see an incumbent candidate heavily favored in an election in which the rival party's nominee has not been declared," said Sanin. "But DeSantis is also a top contender in presidential betting markets, which is a good indication that he has a lot of public support."
The Florida governor also remains a top Republican contender in the 2024 presidential contest.
He's currently 4/1 to be the Republican nominee (20 percent implied probability), trailing only former President Donald Trump, who's 3/1 (25 percent). DeSantis also has the fourth-best odds to win the 2024 election at 12/1 (7.7 percent). He trails Trump at 7/1 (12.5 percent), President Joe Biden at 4/1 (20 percent) and Vice President Kamala Harris at 7/2 (22.2 percent).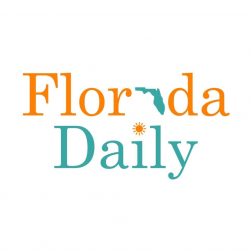 Latest posts by Florida Daily
(see all)