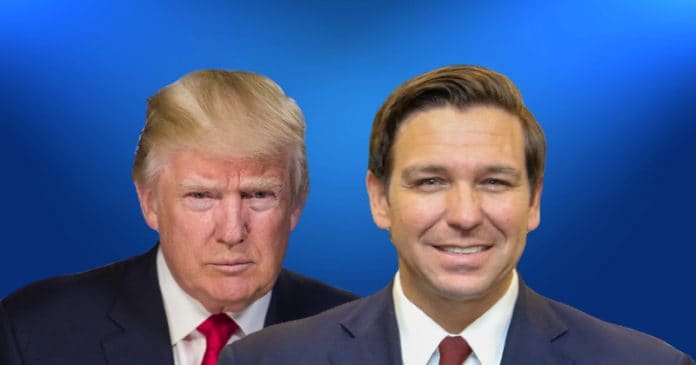 Gov. Ron DeSantis is in a better position to carry Florida than former President Donald Trump, a new poll shows.
Suffolk University released a poll for USA Today of likely voters in Florida which shows DeSantis with a larger lead over President Joe Biden in the Sunshine State than Trump.
DeSantis takes 52 percent of those surveyed while Biden gets 44 percent. Trump takes 47 percent when pitted against Biden who gets 45 percent.
When matched against Vice President Kamala Harris, DeSantis gets 52 percent while she takes 40 percent. Trump gets 46 percent against Harris who gets 44 percent.
Likely Republican primary voters go DeSantis' way with 48 percent backing him while 40 percent support Trump.
Biden pills 50 percent of likely Democratic primary voters when matched up against Gov. Gavin Newsom, D-Calif., who gets 33 percent.
A strong majority of those surveyed–67 percent–think the nation is on the wrong track while only 21 percent think the nation is headed in the right direction.
Asked about the most important issue, 33 percent say inflation and the economy, 13 percent say threats to democracy, 11 percent say abortion, 8 percent say schools and education, 7 percent say affordable housing, 6 percent say crime and another 6 percent say immigration, 5 percent say healthcare and another 5 percent say climate change, 3 percent say immigration policy and 1 percent say drugs and opioids.
Almost half of those surveyed–49 percent–think they are worse off than four years ago while 36 percent say they are better off.
A solid majority–56 percent–disapprove of Biden's performance in the White House while 42 percent approve of it. Biden is seen as unfavorable by 54 percent while 40 percent see him favorably. Harris is seen as unfavorable by 56 percent while 36 percent see her favorably. Trump is seen as unfavorable by 51 percent while 40 percent see him favorably. DeSantis is seen as favorably by 52 percent while 42 percent view him unfavorably.
The poll of 500 likely voters in Florida was taken from Sept. 15 through Sept. 18 and had a margin of error of +/- 4.4 percent.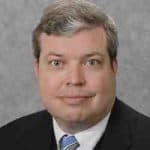 Latest posts by Kevin Derby
(see all)