On Monday, Gov. Ron DeSantis announced the state government was sending $1.6 million to rural communities across the state for infrastructure projects.
DeSantis announced the Florida Department of Economic Opportunity (DEO) would distribute finds from the Florida Small Cities Community Development Block Grant (CDBG), Rural Infrastructure Fund (RIF) and Regional Rural Development Grant (RRDG) for the various projects.
"Infrastructure development and maintenance are critical for rural communities to become more resilient," said DeSantis. "We will continue to help these communities as they prepare for the future by utilizing every resource we have."
The rural communities receiving funds include:
Columbia County is getting $1,045,000 from the CBDG for expanding an existing water treatment plan to create opportunities for new businesses. This expansion will enhance opportunities for economic development and is anticipated to create 30 new, full-time jobs.
The town of Jennings is getting $316,499 from the RIF to purchase a new 25,000-gallon aeration tank for its water treatment plant to provide clean drinking water for more than 870 residents, improving their quality of life.
The town of Greenville is getting $100,000 from the RIF to conduct a feasibility study on existing building structures to determine if the location is suitable for a proposed grocery store in a designated food desert. The new grocery store will improve general well-being of residents and provide access to fresh, healthy foods.
RiverWay South Apalachicola Choctawhatchee is getting $150,000 from the RRDG to develop, promote and implement sound tourism and economic development strategies to improve the quality of life in the areas they serve. RiverWay South Apalachicola Choctawhatchee represents Calhoun, Franklin, Gadsden, Gulf, Holmes, Jackson, Liberty, Walton and Washington counties.
"Under Governor DeSantis' leadership, DEO stands ready to utilize every resource available to assist rural communities and help them achieve their economic goals," said Ken Lawson, the executive director of DEO, on Monday. "We look forward to seeing the great work these communities accomplish and how they continue to grow their economies."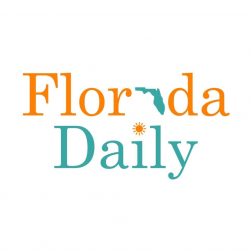 Latest posts by Florida Daily
(see all)