Gov. Ron DeSantis crossed Florida on Wednesday to showcase bonuses to almost 175,000 first responders in the Sunshine State.
DeSantis highlighted "$1,000 one-time bonuses for approximately 174,000 first responders, including law enforcement officers, paramedics, emergency medical technicians (EMTs), and firefighters across the state."
"Supporting our law enforcement and first responders has been a top priority for my administration, and it has never been more important than over the last year. As a state, we are grateful for their continued service to our communities," said DeSantis. "This one-time bonus is a small token of appreciation, but we can never go far enough to express our gratitude for their selflessness."
State CFO Jimmy Patronis and legislative leaders also weighed in on the bonuses.
"When the Coronavirus came to Florida, our first responders worked overtime to protect our communities and get people the care they so desperately needed," said Patronis. "I say all the time that these men and women work 24/7, 365-days a year to protect our communities – and they performed with honor and distinction during this global pandemic. The bonus checks that Governor DeSantis proposed, and secured from the Legislature, means a lot to these first responders and their families who had to live through this crisis. With his hard work, the Governor has made it very clear that Florida loves and appreciates our first responders, which means a lot to these heroes."
"It is great to see today's focus on thanking our first responders, not only for their tireless work during the pandemic, but their service day in and day out in our communities," said state Senate President Wilton Simpson, R-Tribly. "These dedicated women and men are at their best when we are facing some of life's most challenging moments. They stand with us when a loved one is facing a medical emergency, when a home is damaged by a fire, and so many other difficult circumstances. Today, the Florida Legislature and our governor are proud to stand with these dedicated first responders, and I hope these bonuses will serve as a reminder that their hard work is seen and appreciated."
"Throughout the entire pandemic, Florida's first responders made sacrifices nobody could foresee," said House Speaker Chris Sprowls, R-Palm Harbor. "They answered the call when Floridians were in need the most, and I am grateful for their service. I applaud Governor DeSantis for proposing these bonuses and am proud to have the Legislature get it across the finish line."
DeSantis called for the bonuses in March and the Legislature included them in the budget which the governor has not signed yet.
"The Florida Department of Economic Opportunity (DEO) is working to immediately implement this bonus program, expediting the distribution effort. Approximately $208 million has been allocated from DEO for over 174,000 first responders across the state, including 49,405 sworn law enforcement officers, 40,732 EMTs, 35,811 firefighters and 33,185 paramedics in Florida," the governor's office noted.
Reach Kevin Derby at kevin.derby@floridadaily.com.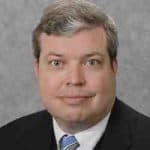 Latest posts by Kevin Derby
(see all)
Laurel Lee Backs Marco Rubio's, Scott Franklin's Bill to Help Florida Specialty Crop Producers With Insurance Coverage

- December 6, 2023, 10:00 am

Neal Dunn Warns DHS that Chinese Nationals Entering the U.S. Through the Northern Mariana Islands

- December 6, 2023, 6:00 am

Greg Steube Wants to Reform Flight Access, Gate Passes for Caregivers, Parents, and Guardians

- December 5, 2023, 8:00 pm