On Monday, Gov. Ron DeSantis announced the publication of the Florida Military-Friendly Guide which updates the programs, policies and benefits Florida provides for service members, their families and military veterans.
"The Florida Military-Friendly Guide reflects Florida's consistent commitment to our military installations, servicemembers, their families and veterans," said DeSantis. "As the most military-friendly state in the nation, Florida has the back of the thousands of military and civilian families who live and work in our defense communities. We hope this guide connects our service members with the resources and support they need."
Produced by Enterprise Florida and Florida Defense Support Task Force, the Florida Military-Friendly Guide is distributed in print to Florida's 23 major military installations, representing each of the six services, more than 65,000 active-duty servicemembers and families, more than 35,000 DOD civilian employees and families, and 1.45 million veterans. An online version is also available.
"Under Governor DeSantis' leadership, Enterprise Florida, the Florida Defense Alliance and the Florida Defense Support Task Force remain committed to working with Florida's state agencies to support our military men and women and their families and keep pace with their needs," said Sec. of Commerce Jamal Sowell, the president and CEO of Enterprise Florida. "This edition of the guide boasts more resources than ever and reflects the hard work of the Governor and Florida Legislature."
Among states, Florida boasts the second-highest number of military retirees in the U.S., the third-largest number of veterans, and the fifth-largest number of servicemembers and DOD civilians. Florida's military and defense industry contributes just under $95 billion in economic impact and supports more than 914,227 jobs, the third-largest economic sector in the state.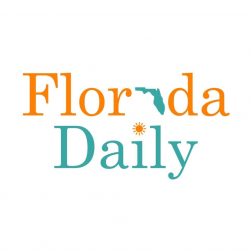 Latest posts by Florida Daily
(see all)