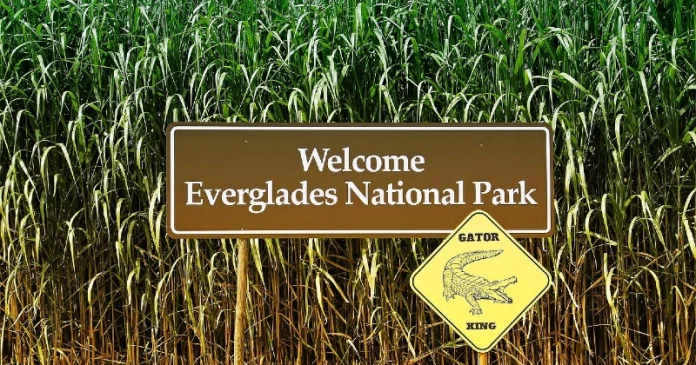 This week, Gov. Ron DeSantis showcased "more than $1.2 billion for Everglades restoration and the protection of Florida's water resources" in the $109.9 billion budget he signed into law for the 2022-2023 fiscual year.
"Through the Freedom First Budget, Florida has now surpassed Governor DeSantis' four-year goal with a total investment of more than $3.3 billion for Everglades restoration and the protection of water resources since 2019," the governor's office noted.
"Protecting Florida's natural resources has been a top priority since my first day in office," said DeSantis. "The health of the Everglades, Florida's springs, and so many other resources are the foundation of our communities and economy and play an important role in the everyday lives of Floridians. I am committed to leaving our natural resources better than we found them so that future generations can experience what brings people from around the world to our state."
"Since taking office, Governor DeSantis has demonstrated his continued commitment to protect Florida's waters and natural resources, which are the foundation of Florida's communities, economy, and way of life," said DEP Sec. Shawn Hamilton. "Thanks to Governor DeSantis' leadership and the historic amounts of funding his administration has secured, the state is in the best position it has ever been to take strategic action to improve our water quality, and Florida is continuing to do just that."
The governor's office pointed to almost 50 projects in the Everglades which "have either broken ground, achieved a major milestone, or were completed, including key projects like the C-43 and C-44 reservoirs" during his tenure in office.
"Today's announcement represents Governor Ron DeSantis' ongoing commitment to advance efforts to benefit America's Everglades," said Chauncey Goss, the chairman of the South Florida Water Management District. "Floridians can be confident that the investments in Everglades restoration, water quality, and resiliency will all protect the quality of life for all South Floridians. The Governor's veto of Senate Bill 2508 is yet another example of his commitment to the protection of Florida's water resources, and we thank Governor DeSantis for his steadfast support of Everglades restoration and efforts to send water south."
"We thank Governor DeSantis for his strong commitment to advancing Everglades restoration," said Everglades Foundation CEO Eric Eikenberg. "Through his actions, Governor DeSantis has shown he understands Florida's economy runs on water. One of his first acts in office was a pledge to secure $2.5 billion for the environment during his first term in office. He not only met that goal, but he exceeded it."
U.S. Rep. Lois Frankel, D-Fla., said she was glad DeSantis was funding Everglades restoration but noted that the governor also relied on federal funds from the infrastructure bill backed by President Joe Biden and Democrats on Capitol Hill.
"Last year, President Biden and Democrats in Congress passed the American Rescue Plan, sending $10 billion to Florida to secure its budget," said Frankel. "I'm pleased that the Governor is using budget money to follow the Biden administration's lead with $1 billion for restoring the Everglades. Keeping our water clean and plentiful should always be bipartisan."
"The Bipartisan Infrastructure Law included $11.6 billion for Army Corps of Engineers construction projects, $1.1 billion of which will be going toward Everglades restoration. This funding is on top of the historic $350 million set aside for the project in the Fiscal Year 2022 Energy and Water Appropriations bill. The State of Florida also contributes regularly to these efforts," Frankel's office noted.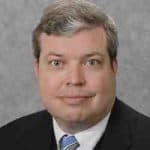 Latest posts by Kevin Derby
(see all)