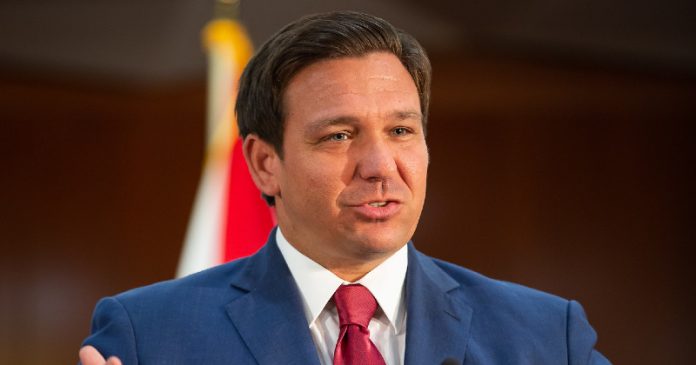 This week, Gov. Ron DeSantis signed the state budget, vetoing more than $3 billion while putting in place $109.9 billion in state spending, both record-high amounts.
The budget DeSantis signed is $10 billion larger than the "Freedom First budget" he proposed in December. Last year, he signed off on a $101.5 billion budget. For the 2018-2019 fiscal year, during which DeSantis was elected, then Gov. Rick Scott signed an $88.7 billion budget into law.
DeSantis insisted the new budget "prioritizes the freedoms of Floridians to live, work, and have successful businesses in the state."
"The budget totals $109.9 billion and includes a record $1.24 billion in tax relief for Floridians. Florida will have historic reserves at the end of Fiscal Year 2021-2022, totaling more than $20 billion, and reserves for Fiscal Year 2022-2023 are estimated to begin the year at more than $16 billion. Florida has record levels of reserves while continuing to make historic investments in education, infrastructure, and other programs. To maintain Florida's sound fiscal standing in the face of negative economic headwinds due to ill-conceived federal policies, Governor DeSantis vetoed $3.1 billion in spending, setting a new state record by a wide margin," the governor's office insisted.
"Florida has preserved freedom and kept the economy open, which has enabled the state to outperform the nation in jobs, growth, and business formations," said DeSantis after he signed the budget in the Villages on Thursday. "Our commitment to freedom has paid off. Our responsible fiscal policies have put the state in a strong position to make the record investments needed to support growth and opportunity in spite of the reckless fiscal and monetary policies of the Biden administration."
The tax relief includes a "gas tax holiday that lowers the price of gas in Florida by 25.3 cents and will save Floridians $200 million and a sales tax holiday on diapers and baby clothes for one year, providing $120 million in tax relief."
The budget also includes $400 million to expand broadband, including in rural communities, and $11.7 billion for the State Transportation Work Program. The new budget also spends $8,143 per student, a record high, and almost $580 million for workforce education. The budget also includes bonuses for first responders and bonuses to recruit law enforcement officers from out of state.
The governor's office also showcased environmental spending included in the budget.
"Florida's natural resources are the foundation of our state's communities and are central to our quality of life, tourism, and economy. The Freedom First budget will bring the four-year total investment in Everglades restoration and the protection of water resources to more than $3 billion, doubling the investment of the previous four years and surpassing the goal set four years ago. This includes $500 million for Everglades restoration projects and more than $558 million for targeted water quality improvements to achieve significant nutrient reductions in key waterbodies across the state. $75 million is included in the budget to restore Florida's world-renowned springs," the governor's office noted. "To support conservation of Florida's natural lands, the Freedom First budget includes $733.3 million to protect our waters and prized properties while ensuring that Floridians can access to enjoy our state-owned lands. $468 million will go to the Florida Forever Program, and $264 million in record funding is included for infrastructure improvements and resource management of Florida's award-winning state park system."
Democrats in the Legislature took aim at the governor, noting it required almost $40 billion in federal funds. Despite DeSantis' jabs at the Biden administration, the governor relied on almost $3.5 billion from the president's "American Rescue Plan" to craft the budget.
"While massive, and flush with federal dollars, this budget simply doesn't do enough to help Floridians in areas such as health care, education, and the ongoing housing affordability crisis," insisted the House Democratic Caucus.
State House Democratic Leader Evan Jenne, D-Hollywood, offered his take on the budget on Thursday.
"While the governor and legislative leaders will brag about not sweeping the affordable housing trust fund this year, it's important to remember that last year they passed a law to permanently pre-sweep two-thirds of the money that voters wanted to go to housing. And this was after they spent over $2 billion set aside for affordable housing on other projects over the years," Jenne said. "This budget doesn't do nearly enough for Floridians who don't know how they're going to afford to live in Florida another year. It's impossible for most to pay skyrocketing rent, much less save to purchase their own home. And despite public demand to fix the problem, we just had a special session that will fail to stop the crisis of through-the-roof homeowner's insurance rates.
"Despite the huge price tag, I don't think most Floridians will feel like they're getting their money's worth from this nine-figure budget," Jenne added.
Incoming state House Democratic Leader Fentrice Driskell, D-Tampa, pointed to how DeSantis turned to federal funds to create the budget.
"The governor doesn't like to mention this, but Florida's budget includes nearly $40 billion in federal money this year. It's unfortunate that despite having record cash to work with, we couldn't do more for Floridians struggling with a housing crisis and global inflation," she said. "Instead of holding back record reserves, we could have spent some of that money to invest in Florida. Our public schools are critical in creating opportunities for our future. Unfortunately, we are still below average in both teacher pay and dollars spent per student. Florida easily could, and should, be a national leader in education, but it's hard to turn out A+ students when the state only commits C- resources."
Florida TaxWatch (FTW) President and CEO Dominic Calabro praised DeSantis for using his veto power.
"Florida TaxWatch commends Governor DeSantis and the Florida Legislature for helping craft this historic $109.9 billion budget, which includes important investments in services and programs on behalf of taxpayers and also protects our state's fiscal wellbeing and AAA bond rating with an equally historic reserve of $20.8 billion. In particular, we want to thank the governor for accepting the mantle of fiscal responsibility and vetoing $3.1 billion," Calabro said.
"Last month, following the Legislature's passage of the $112.1 billion budget, Florida TaxWatch's research team identified 166 appropriations items worth $281 million that circumvented a transparent and accountable budget process. The items, which we refer to as Budget Turkeys – a label that does not signify a project's worthiness, but rather, that it did not receive proper deliberation and public debate – were presented alongside more than $2 billion in member projects that we advised the governor to review with 'special scrutiny' because they often do not serve a statewide purpose or align with a core function of state government," Calabro added.
"Florida TaxWatch is extremely pleased to report that the veto list includes 71 of our 166 designated Budget Turkeys, valued at $109.4 million. Many of the remaining Budget Turkeys were largely water projects, which the governor did not veto given that conservation and environmental stewardship are some of his key priorities," he continued. "When applying his line-item veto power, it's indisputably clear that the governor was also mindful of the $2 billion in member projects that Florida TaxWatch flagged, as he struck 228 of these projects worth $868.5 million.
"In total, the governor vetoed almost $1 billion Budget Turkeys and other member projects that were highlighted by Florida TaxWatch. These decisions reflect careful consideration of our recommendations, and what's more, an ongoing commitment to the interests of hard-working taxpayers across the state. We thank the governor for maintaining his focus on Florida's future and ensuring families and businesses can continue to thrive," Calabro concluded.
Everglades Foundation CEO Eric Eikenberg applauded the funds included for Everglades restoration.
"Thanks to the leadership of Governor DeSantis, the budget signed includes significant funding for Everglades restoration and Florida's natural resources, which is vital in a state whose environment is intrinsically linked to its economy. With this budget, Governor DeSantis has exceeded his historic four-year commitment of $2.5 billion for America's Everglades and Florida's environment, and the Everglades Foundation applauds him for his dedication and continued advocacy for this pivotal piece of our great state of Florida," Eikenberg said.
"This legislative session was an opportunity to continue our momentum on the EAA Reservoir – a fundamental component of restoring the natural flow of water from Lake Okeechobee through the Everglades to the Florida Keys – and resulted in the funding needed to continue to drive this project forward," Eikenberg continued. "Thank you to our state's leadership, in the governor and in the Legislature, for supporting this critical funding and for continuing to support and take action on restoring our Everglades. It's clear that our state and its leaders understand the link between Florida's economy and the environment, and this budget signed by the governor continues to preserve and protect our Everglades, a central part of our state's water-based and tourism economy."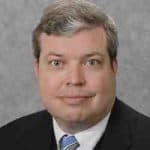 Latest posts by Kevin Derby
(see all)