Gov. Ron DeSantis lifted all COVID-19 emergency orders and related public health restrictions in Florida, including those enacted by local governments, on Monday.
DeSantis signed an executive order on Monday while also signing a law on the matter which takes effect on July 1. The governor's executive order covers the period from Monday until the new law takes effect.
"I will….sign an executive order pursuant to that bill invalidating all remaining local emergency COVID orders effective on July 1. But then to bridge the gap between then and now, I am going to suspend, under my executive power, the local emergency orders as it relates to COVID. I think that's the evidence-based thing to do," DeSantis told the media on Monday.
Despite the new law and saying "we are no longer in a state of emergency," DeSantis insisted Florida was not out of the woods when it comes to COVID-19, saying that people who have been vaccinated should continue to wear masks.
While the new law and executive order impact Floridians, businesses can still require customers and employees to wear masks and continue with social distancing.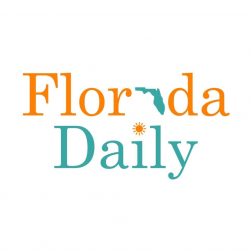 Latest posts by Florida Daily
(see all)