With the Legislature starts its regular session this week in Tallahassee, a new poll shows Gov. Ron DeSantis in solid shape with voters across the Sunshine State.
On Wednesday, Florida Atlantic University's (FAU) Business and Economics Polling Initiative (BEPI) released a poll looking at the governor's standing a year after he took office.
DeSantis is approved by almost half of those surveyed–48 percent–while more than a quarter of voters–28 percent–disapprove of him. A quarter of Florida voters–25 percent–are neutral or had no opinion about the governor.
The governor gets high marks from Florida Republicans and even a slight plurality of Democrats lean towards approving him than disapproving of him. However, the governor is slightly upside down with voters outside the major parties. He is also riding high with Floridians of both sexes.
DeSantis offered his second State of the State address on Tuesday. Amongst his legislative priorities are higher pay for new teachers, more funds for protecting the environment, bonuses to retain corrections employees and mandating businesses use E-Verify to check the immigration status of potential employees.
The poll of 1,285 Florida voters, was taken from Jan. 9 through Jan. 12 and had a margin of error of +/- 2.8 percent.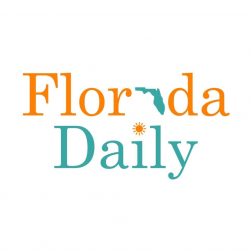 Latest posts by Florida Daily
(see all)