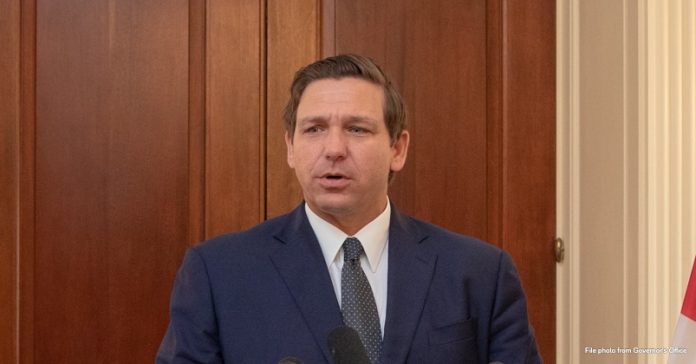 On Thursday, Gov. Ron DeSantis announced that he suspended State Attorney Andrew Warren of "due to neglect of duty."
DeSantis pointed to comments that Warren made indicating he would not prosecute crimes connected to sex change operations and abortion. The governor tapped Hillsborough County Court Susan Lopez to replace Warren. 
"State attorneys have a duty to prosecute crimes as defined in Florida law, not to pick and choose which laws to enforce based on his personal agenda," said DeSantis. "It is my duty to hold Florida's elected officials to the highest standards for the people of Florida. I have the utmost trust that Judge Susan Lopez will lead the office through this transition and faithfully uphold the rule of law."
"I have the utmost respect for our state laws and I understand the important role that the state attorney plays in ensuring the safety of our community and the enforcement of our laws," said Lopez. "I want to thank the governor for placing his trust in me, and I promise that I will faithfully execute the duties of this office."
Warren fired back, noting that he was twice elected to the position and accused DeSantis of overreaching.
"Today's political stunt is an illegal overreach that continues a dangerous pattern by Ron DeSantis of using his office to further his own political ambition. It spits in the face of the voters of Hillsborough County who have twice elected me to serve them, not Ron DeSantis," Warren said.
"In our community, crime is low, our constitutional rights—including the right to privacy—are being upheld, and the people have the right to elect their own leaders—not have them dictated by an aspiring presidential candidate who has shown time and again he feels accountable to no one," he added. "Just because the governor violates your rights, it doesn't mean they don't exist."
Voices from both sides chimed in after Warren was suspended to weigh in on the action, including SBA Pro-Life America President Marjorie Dannenfelser.
"Radical pro-abortion Democrats are doubling down on lawlessness in the Dobbs era as the right to protect unborn children and mothers is finally returned to the people. The vast majority of Americans agree brutal late-term abortions when unborn babies feel pain are too extreme, and Floridians duly expressed their will through their legislature and Governor DeSantis. But rogue local officials, together with Democrats in Washington, will stop at nothing to impose their agenda of abortion on demand until birth against the wishes of their constituents," said Dannenfelser
"May the governor's action be a warning to pro-abortion activist public officials who think they can simply refuse to do their job of enforcing democratically enacted pro-life protections. We thank Gov. DeSantis once again for his strong leadership and all our Florida allies standing up to the abortion lobby for women and children," she added.
"With his removal of a duly elected Democratic state attorney who refused to enforce Florida's extreme abortion ban, Ron DeSantis is behaving more like a dictator than 'America's governor.' Ron DeSantis continues to make it shamefully clear that he will always put partisan politics over the democratic will of the people," said state Senate Minority Leader Lauren Book, D-Plantation.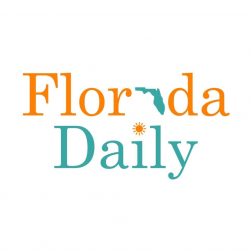 Latest posts by Florida Daily
(see all)