 On Monday, Gov. Ron DeSantis named former congressional candidate Brandon Patty to serve as St. Johns County Clerk of Court and Comptroller, replacing Hunter Conrad who resigned the post after being named interim county commissioner last month.
Conrad resigned the post after the St. Johns County Commission unanimously voted to end County Administrator Michael Wanchick's contract last month. Wanchick had been at the post since 2007 but drew fire in recent months on a host of issues.
With Conrad out, DeSantis turned to Patty, who served in the Navy Reserves and who has been a rising star in Republican circles and a leading GOP activist for a decade and a half. Patty served as an aide to Gov. Jeb Bush, R-Fla., and helped out on Mitt Romney's presidential bid in 2008. After helping some candidates in the region, Brandon worked for Marco Rubio's U.S. Senate bid in 2010 where he rose to be policy director. In 2014, Patty helped former Republican National Committee (RNC) Chairman Ed Gillespie's unsuccessful U.S. Senate bid.
Returning to Florida, Patty entered the crowded Republican primary filed when DeSantis announced he was running to replace Rubio in the Senate instead of trying for a third term in the U.S. House. But Rubio announced at the last moment he was running for a second term and Patty pulled out of the race so DeSantis could run again for the House seat.
Patty will serve at his new post for a term ending in November 2020.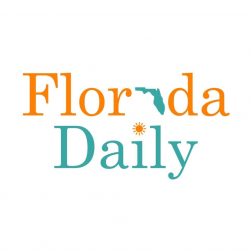 Latest posts by Florida Daily
(see all)