Gov. Ron DeSantis urged the Florida Legislature to pass a mandatory E-Verify requirement in the upcoming legislative session.
Rick Scott called for mandatory E-Verify for businesses in the Sunshine State when he first ran for governor back in 2010 but did little to push the idea during his eight years in Tallahassee. DeSantis embraced the concept when he ran for governor in 2018 and is now turning his attention to the matter.
"E-Verify is a United States Department of Homeland Security Internet-based system that allows businesses to determine the eligibility of their employees, both U.S. or foreign citizens, to work in the United States," the governor's office noted.
DeSantis called for the Legislature to have employers use E-Verify when they consider new hires at an event on Monday in the Villages. State Sen. Joe Gruters, R-Sarasota, and state Rep. Cord Byrd, R-Jacksonville, joined DeSantis.
"Today, I am calling on the Florida Legislature to pass and send to my desk common sense E-Verify legislation to ensure a safe and legal labor market in Florida," said DeSantis. "The reason this is so timely is twofold – it's about fairness for lawful immigrants and native-born workers, and it's about public safety. I trust the Legislature will act swiftly in the 2020 Legislative Session and pass an E-Verify requirement for employers in this state to protect Florida workers, preserve the rule of law, and make our communities safer."
"Governor Ron DeSantis' leadership is why we now have the strongest ban of sanctuary cities in the country," said Gruters. "We are now going to work together again to deliver for Florida workers. E-Verify provides a fast, free, and effective way for an employer to verify that new hires are authorized to work in the U.S. using the same documents as required by the preexisting I-9 process. This will protect Florida workers against unfair job competition and wage depression."
"E-Verify is an immigration enforcement tool that protects the wages of citizens and lawful immigrants and will discourage the use of illegal labor in Florida," said Byrd. "I'm proud to stand with Governor DeSantis in his promise to promote the rule of law and put Americans first."
Reach Kevin Derby at kevin.derby@floridadaily.com.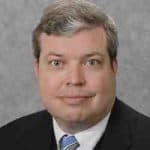 Latest posts by Kevin Derby
(see all)