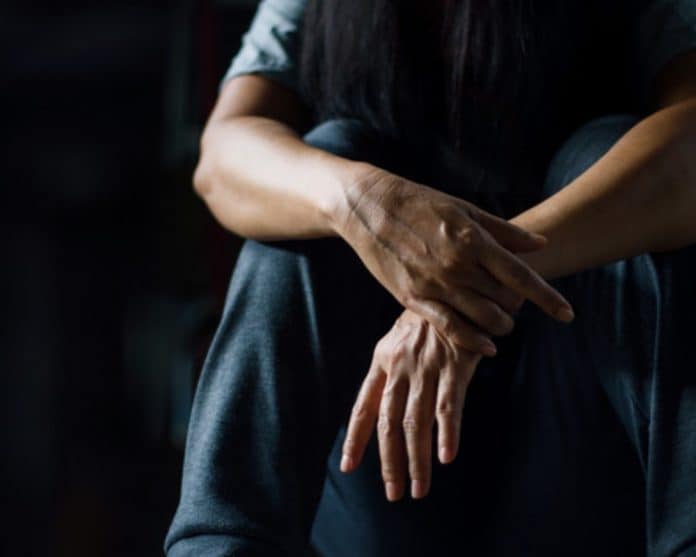 Gov. Ron DeSantis is asking for help to deal with what he believes is a growing mental health crisis in the wake of the coronavirus pandemic.
This week, DeSantis assembled government leaders, health care providers and the private sector in an effort to showcase the kind of help that is needed.
Appearing with his wife Casey at Advent Health in Altamonte Springs this week, the governor told the assembled leaders that "this will not be done top-down from Tallahassee, but bottom-up from communities" and that the approach to holistic care being used in Central Florida is the right one.
The statistics might be a little misleading. For example, there has been a 44 percent decrease in child abuse investigations during the pandemic and calls to the hotline for child abuse are down 40 percent since March. But there's a reason for those numbers and they foretell a looming crisis. Those calls are down because of the coronavirus lockdown and subsequent social distancing measures. Simply put, child abuse isn't being recognized like it normally would.  According to the statistics, it is possible that 17,000 children have been abused since the pandemic started without it being reported.
Project Opioid CEO Andrae Bailey, for one, is frightened.
"Everyone should be very, very scared of the data that they are seeing on mental health, addiction, and the overdose crisis they are seeing in Florida," Bailey said.
Bailey is taking a small step after learning that 25 percent of people between the ages of 18 and 25 have had suicidal thoughts in the last 30 days.
"I'm going to talk to my daughters again about 'how are you doing.' I do this all of the time, but I am concerned again after hearing that stat," Bailey said.
First Lady Casey DeSantis is also worried about the increased risk of suicide.
"This is not just a government problem, this is an everybody problem," she told the media at the roundtable event.
Addiction is also a problem during the pandemic. More than 63,000 Floridians have overdosed since July 2019. That's one of the reasons why Frist Lady DeSantis is leading the Hope for Healing initiative to help.
"We need to make sure that they know that there are avenues to help, that they need to know that we are thinking about them, that this too will pass, and that we need to make sure that they get meaningful help," she said.
The governor called for a "community-wide approach" on addiction and mental health and pointed to Central Florida as an example of where this has worked.
"We've got to have a community-wide approach. One of the things that Central Florida has done a good job, you have had the private sector involved. You are working with your health care providers.  You are working with community leaders, law enforcement, understanding that not just one part of society deals with it. You have to have all hands on deck," said DeSantis.
After the governor announced the lowest positive rate for coronavirus since early June, he thinks it might be time to focus on mental health issues.
"The pandemic has just set us back. It's OK. Let's just regroup," said DeSantis.
Reach Mike Synan at mike.synan@floridadaily.com.
Latest posts by MIKE SYNAN
(see all)