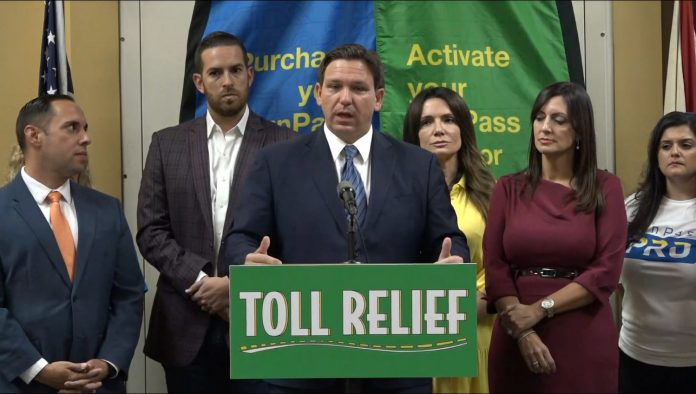 Last week, Gov. Ron DeSantis announced that the Toll Relief Program, signed into law by him in December 2022, concluded its first month of toll relief for Florida's commuters in January, totaling nearly $37 million in savings for over 1.1 million SunPass customers, with some Floridians saving more than $100 during the first month of the program.
The year-long program automatically gives customers with at least 35 monthly toll transactions a 50 percent credit to their account.
The legislation, originally proposed by DeSantis in September 2022, was passed during the Legislative Special Session in December. DeSantis signed Senate Bill 6A on December 15, establishing the Toll Relief Program through the Florida Department of Transportation. The Toll Relief Program builds on the SunPass Savings Program that concluded in December 2022 and resulted in 384,000 drivers saving over $18 million.
"During a time of persistently high inflation, this toll program represents important relief for Florida commuters," said DeSantis. "I am proud to have signed this program into law, saving Floridians nearly $37 million in its first month that they can now use to support their families."
"Today's announcement of nearly $37 million in savings for commuters reaffirms our state's commitment to providing direct, immediate assistance to Florida's families through the much-needed Toll Relief Program," said Florida Department of Transportation Secretary Jared Perdue. "The Department is excited to support Governor DeSantis' initiative and help make a difference for Florida's families at times when they need it most."
"For many Florida families, every ounce of savings on the road can make a big impact towards other important expenses," said Florida's Turnpike Enterprise Executive Director and CEO Nicola Liquori. "Florida's Turnpike Enterprise is proud to support the Toll Relief Program and offer this additional cost saving benefit to our valued SunPass customers."
The Toll Relief Program runs through December 31, 2023, and is expected to provide an average of 1.2 million drivers savings of nearly $480 over the course of the year. The Toll Relief Program is administered by Florida's Turnpike Enterprise and includes SunPass as well as other Florida-based tolling agency partners throughout the state. Customers are encouraged to ensure their transponder is properly mounted in the vehicle and their account is in good standing.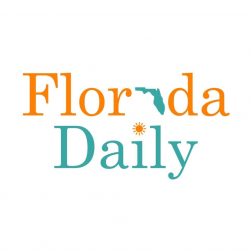 Latest posts by Florida Daily
(see all)