 Gov. Ron DeSantis continues reshaping the Florida Supreme Court in his first month in Tallahassee as, on Tuesday, he named Carlos Muñiz, who has worked for the Trump administration and top Republicans in the Sunshine State, to the Florida Supreme Court. Muñiz becomes the second Hispanic to serve on the state Supreme Court and is the third appointment DeSantis made to that court since taking office two weeks ago.
"Justice Muñiz is among the highest qualified individuals to serve our state as a jurist on the Florida Supreme Court," said DeSantis. "Justice Muñiz is regarded by his peers within the legal community as one of the most brilliant legal minds to serve our state. His record in public service spans across two decades and all three branches of government where he's demonstrated a deep appreciation for the separation of powers throughout these institutions and a clear regard for the proper role of the courts. Justice Muñiz has served with distinction at the highest levels of our state and federal government and I'm proud he will continue that service on our state's highest court."
A graduate of Yale Law School where he was an editor of the Yale Law Journal, Muñiz worked for the U.S. Department of Justice before working as a federal clerk under Judge Thomas Flannery on the U.S. District Court for the District of Columbia and with Judge Jose Cabranes on the U.S. Circuit Court of Appeals for the Second Circuit.
Moving to Florida in 2001, Muñiz was deputy general counsel under Gov. Jeb Bush before serving as general counsel to the state Department of Financial Services and deputy chief of staff and counsel to then Florida House Speaker Marco Rubio. Muñiz also served as deputy attorney general and chief of staff for Florida Attorney General Pam Bondi from 2011-2014 and his roles included "overseeing the office's major litigation and investigations and advising the attorney general on participating in litigation to protect the state's interests including in multistate and U.S. Supreme Court cases."
President Donald Trump nominated Muñiz to serve as general counsel of the U.S. Department of Education in February 2018–something that drew the fire of Florida Democratic Party Chairwoman Terrie Rizzo on Tuesday.
"It's extremely concerning that for the first time in decades Florida will not have have an African American justice," Rizzo said. From his appointment it's clear that Ron DeSantis has no respect for the rule of the law, and is seeking to stack the courts with his political allies. Carlos Muñiz has no judicial experience, instead comes with a long political resume that includes working for Betsy DeVos' Department of Education and Pam Bondi's attorney general office.
"From equal access to free quality public education to women's ability to make personal decisions about their own bodies – Democrats will stand up to the governor's offensive to dismantle hard fought civil rights. Fortunately, we live in a country of law and Florida Democrats will take every step necessary to defend the rights of every Floridian," Rizzo added.
Florida Family Policy Council President John Stemberger, one of the leading social and religious conservatives in the Sunshine State, praised the appointment.
"Carlos Muñiz is a man of deep faith and enduring principles," Stemberger said. "As a person, he is very smart, no-nonsense, and humble.  As a lawyer, he is extraordinarily experienced and possesses an even-handed temperament.  His credentials and reputation as a sharp legal mind committed to a restrained and conservative judicial philosophy is unquestioned."
Stemberger stressed how DeSantis has changed the Florida Supreme Court during his two weeks in office.
"The appointments of Judges Barbara Lagoa, Robert Luck, and now Carlos Muñiz to the Florida Supreme Court have completely transformed the court into a judicial body with the potential to have the most reliably consistent and conservative judicial philosophy in the country.  Each of these judicial appointments to the court are highly and uniquely qualified, possess excellent judicial temperament, and are genuinely humble people committed to faith, family and serving their community.  Most importantly, each of them understands the limited role of the court, to interpret law and not make it.  The addition of these three new justices to the supreme court is a game-changer for Florida's future.  I—along with many other conservative leaders in Florida—praise Governor DeSantis for appointing these outstanding individuals and cementing his legacy for bold leadership early on, which will have a positive affect our state for decades to come," Stemberger said.
William Large, the president of the Florida Justice Reform Institute and an ally to the business community in its fight for judicial reform, agreed that DeSantis has clearly put his stamp on the state Supreme Court.
"Governor DeSantis' appointment of Carlos Muñiz as the 89th justice to the Florida Supreme Court marks a turning point for jurisprudence in Florida," Large said.  "Mr. Muñiz ably served Florida as deputy general counsel to Governor Jeb Bush and chief deputy attorney general to Attorney General Pam Bondi, and during that time demonstrated his commitment to judicial restraint.
"Mr. Muñiz's appointment, along with the recent appointments of Justices Lagoa and Luck, closes the books on the previous majority's record of judicial activism," Large added.  "Long after Ron DeSantis completes his service as governor of the state of Florida, his first accomplishment – restoring the Supreme Court to its proper role – will continue to reverberate."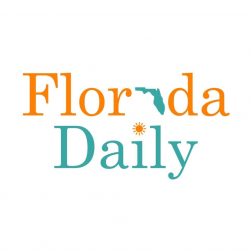 Latest posts by Florida Daily
(see all)