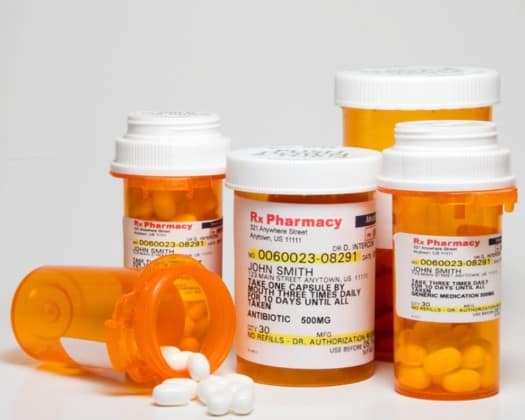 On Wednesday, Gov. Ron DeSantis and the Trump administration showcased efforts to import prescription drugs from Canada.
DeSantis and U.S. Department of Health and Human Services (HHS) Sec. Alex Azar teamed up to annouce "HHS issued a notice of proposed rulemaking (NPRM) and draft guidance for the plan" to import the drugs. There were joined by  HHS Assistant Sec. for Health Dr. Brett Giroir, Agency for Health Care Administration (AHCA) Sec. Mary Mayhew, Florida Surgeon General Dr. Scott Rivkees, Florida Department of Elders Affairs Sec. Richard Prudom and Florida Department of Corrections Sec. Mark Inch.
"The high costs of prescription drugs have plagued Floridians for too long, and today's announcement is a historic step towards a solution," said DeSantis. "I want to thank President Trump for his steadfast support of our efforts to bring this issue to the forefront as well as Secretary Azar for realizing the benefits this plan will have not only on Florida, but Americans in other states across the country. With the support of the Florida Legislature, I will continue to work to identify innovative ways to reduce health care costs for Floridians."
"Today's announcement outlines two pathways for the safe importation of certain prescription drugs to help provide safe, effective, more affordable drugs to American patients," said Azar. "These are historic actions by HHS and the FDA, and they represent the bold nature of President Trump's agenda for lowering drug costs. The President has recognized the opportunity to lower costs for American patients through safe importation, and we at HHS and FDA are delivering on that possibility through a safe, commonsense approach, and we look forward to working with leaders like Governor DeSantis to do it."
"The FDA continues to assess and act on multiple opportunities to promote competition that can, in turn, help reduce drug prices and improve access to medicines for Americans," said Giroir. "The proposed rule and draft guidance include procedures intended to protect the public's health and safety. We look forward to receiving public comment on these draft policies, and we will take timely comments into account as we work to finalize the rule and guidance. Our ultimate goal is to provide a robust program that clearly lays out procedures to import drugs that could provide lower prices while also maintaining the high-quality Americans expect."
"Secretary Azar's announcement today of the historic proposed rule to allow safe and affordable prescription drug importation is an unprecedented step toward allowing greater access to these much-needed medicines for residents in Florida and throughout the nation," said Mayhew. "I commend President Trump, Secretary Azar and Governor DeSantis for supporting these efforts for the benefit of those who are struggling with the burden of high cost prescription drugs, and under their leadership, I look forward to continue working on making the Canadian Prescription Drug Program a reality for our state."
Earlier this year, DeSantis signed legislation to create a program to "safely import Food and Drug Administration (FDA) approved prescription drugs from abroad" and had AHCA submit a plan to HHS on importing drugs from Canada.
But one prominent Florida Democrat who used to lead HHS objected to the idea.
"President Trump is again asking a foreign country for assistance—this time on drug prices.  The House of Representatives passed a bill to allow the federal government to negotiate for lower drug prices directly with pharmaceutical companies that is safer and better for the American people than this plan, but apparently the president doesn't have the courage to negotiate on his own as he promised during his campaign," said U.S. Rep. Donna Shalala, D-Fla., who served as HHS secretary under President Bill Clinton.
Reach Kevin Derby at kevin.derby@floridadaily.com.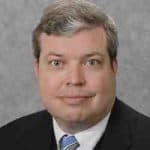 Latest posts by Kevin Derby
(see all)