 On Monday, Gov. Ron DeSantis tapped Jonathan Satter to be Florida's secretary of Department of Management Services (DMS).
"I'm pleased to announce that Jonathan Satter will lead the Department of Management Services as its next Secretary," said DeSantis on Monday. "With his extensive experience in real estate development and property management, I know the department is in fantastic hands and I am confident in his ability to use our tax dollars wisely and strategically in his new role at DMS."
Satter has experience in both the private and public sectors. Most recently, he was the managing director of U.S. operations for Avision Young, the world's largest private commercial real estate services firm where he served five years. Before that, Satter had his own real estate firm which he ran for almost a decade and a half before it was purchased by Avision Young.
Then Gov. Jeb Bush twice appointed Satter to serve as a commissioner for the Health Care District of Palm Beach County where he served six years, including four years as chairman. Satter also chaired the Economic Council of Palm Beach County for two years. He is also the vice chairman of the Michelle McGann Fund, which is focused on helping young people with diabetes, and serves on the board of national health care real estate services firm Rendina.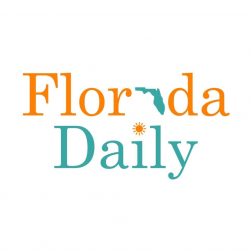 Latest posts by Florida Daily
(see all)