On Thursday, Gov. Ron DeSantis unveiled a $96.6 billion budget proposal, up $4.3 billion from last year due mostly to federal funds as the number of Floridians enrolled in Medicaid continues to increase.
DeSantis weighed in about his budget which the Legislature will consider when its regular session begins at the start of March.
"While the COVID-19 pandemic has tested the strength of our state and our nation, Florida is resilient and will continue to lead. The cornerstone of my mission has been to protect our most vulnerable residents and put Florida's seniors first, while ensuring that every Floridian can go to school, go to work, and provide for themselves and their families," the governor said.
"Because of this approach, Florida has been an exception to many of the economic struggles we are seeing in other states. The Florida Leads Fiscal Year 2021-2022 Budget exemplifies our continued resolve and unshakable economic foundation. The budget builds on key investments in education, the environment, health and human services, public safety and more, while safeguarding taxpayer dollars and maintaining strong fiscal reserves," DeSantis added. "Our state has been tested many times before and has always passed with flying colors. Although our fight against COVID-19 has altered our economic landscape, Florida is on the road to recovery and will continue to lead."
"The total recommendation for the FY 2021-2022 budget is $96.6 billion. While this is an increase of $4.3 billion over the current fiscal year, $2.6 billion accounts for various expenditures related to the state's COVID-19 pandemic response and its impacts on Floridians," the governor's office noted. "Due to the remaining uncertainty of the COVID-19 pandemic, the budget recommends over $1 billion in savings – including over $400 million in administrative and operational efficiencies. The budget places $6.6 billion in total reserves, which is more than 6 percent of the total budget, leaving ample resources for unforeseen expenditures related to the COVID-19 pandemic and 2021 hurricane season."
DeSantis is not offering much in the way of tax relief in his proposal besides the traditional sales tax holiday for back to school shopping with the governor calling for eight days, noting that it will save Floridians $56 million. The governor is also proposing another staple of recent years in a 10-day sales tax holiday for buying emergency items which will save Floridians $9 million.
Under the governor's proposal, $22.8 billion goes to education, including $12.9 billion for K-12 schools. DeSantis' budget would add another $50 million to ensure K-12 teachers earn $47,500 annually. Under the budget, the state would spend a record-high $8,019 per student, up more than $230 from the current budget.
DeSantis also called for $625 million for protecting water resources with most of it–$473 million–going to Everglades restoration.
Turning to economic development, DeSantis called for $50 million to the Job Growth Grant Fund "to support local infrastructure and job training projects targeted towards economic recovery and development" while backing  $5 million for Enterprise Florida "to engage in targeted campaigns that market the opportunities available in Florida for businesses to realize economic and job growth in the state." DeSantis would also send $50 million to Visit Florida and another $50 million for the Economic Development Transportation Fund, also called the "Road Fund," to "provide funding for projects to facilitate economic development by eradicating location-specific transportation problems (e.g., access roads, signalization, road widening, etc.)"
With the pandemic continuing, DeSantis showcased the Sunshine State's efforts on health matters.
"The COVID-19 pandemic has affected the health and well-being of Floridians in unimaginable ways. Parents, children, and seniors have struggled, making the need for support and mental health services more acute than ever," the governor's office noted. "The Florida Leads budget includes more than $32 million to provide funding for services to children and families who receive services through Florida's child welfare system. This funding provides support for foster care parents who care for children removed from their home and families who adopt children from the foster care system. The budget includes more than $31 million for adults and children who suffer from mental illness and emotional disturbances and continues the fight against the national opioid epidemic with more than $178 million in state and federal funding. The budget contains more than $51 million in funding for the Agency for Persons with Disabilities waiver program and allows more individuals with disabilities to live in their communities. This funding also includes additional supports for individuals with severe behavioral needs."
DeSantis also called for $5 million to retain correctional officers, more than $26 million to move correctional officers from 12-hours shifts to 8.5-hour ones, $12.4 for at-risk youth prevention programs and $14.5 million to reform the state's crime database.
The governor wants almost $9.5 billion for the State Transportation Work Program and $423.3 million "for workforce and affordable housing programs across the state to help working families meet basic housing needs."
DeSantis wants $24.4 million to help the state's military community, including "$2 million for the Florida Defense Support Task Force, $2 million for military base protection, including additional security measures for National Guard armories, $3.1 million to support Florida National Guardsmen seeking higher education degrees and $8.4 million to support scholarships for children and spouses of deceased or disabled veterans."
The governor is also asking for almost $40 million to ramp up the state government's cybersecurity.
Reach Kevin Derby at kevin.derby@floridadaily.com.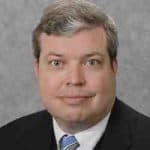 Latest posts by Kevin Derby
(see all)
Marco Rubio, Cory Mills Team Up on Bill to Crack Down on Illegal Gold Mining

- September 23, 2023, 9:00 pm

Jared Moskowitz, Garret Graves: Time to Get FEMA Out of DHS Control, Make a Cabinet Level Agency

- September 22, 2023, 8:00 pm

HUD Offers Almost 30 Waivers to Help State, Local Governments With Hurricane Idalia Recovery

- September 22, 2023, 10:00 am