Gov. Ron DeSantis called for $2.5 billion over the next four years to restore the Everglades and protect water resources across the state.
DeSantis announced the proposed funds at a media event in South Florida on Tuesday.
"By investing $625 million each year, more than $2.5 billion will be invested by the end of Governor DeSantis' first term. This would amount to $1 billion more than was invested to protect our water resources in the previous four years," the governor's office noted.
"This historic budget proposal will have a substantial impact on the water and quality of life in Florida," said DeSantis. "This is not a partisan issue. This is something that Floridians from all walks of life and political persuasions think needs to be done. I look forward to working with the Legislature on bringing this into fruition and getting the job done for the people of this state."
DeSantis called for $360 million each year for Everglades restoration.
"The budget includes a record $360 million for Everglades restoration projects, a level of funding which will put Florida on track to complete the C-44 Reservoir and stormwater treatment area, the C-43 Reservoir, and 20 additional projects over the next five years. These projects will provide 672,000 acre-feet of storage and remove almost 200,000 pounds of total phosphorus annually, a major source of nutrient pollution. In addition, these projects will significantly reduce discharges from Lake Okeechobee when combined with updates to the Lake Okeechobee Regulation Schedule, as requested by Governor DeSantis in his January 4th letter to the President. The EAA Reservoir project will receive $107 million: $43 million above the annual $64 million to ensure that we are moving forward with the projects needed to move water south. In addition, $40 million through the Department of Transportation's work program is provided to speed up and complete the final phase to raise the Tamiami Trail, which will restore the flow of more than 900 million gallons per day of water flowing south," the governor's office noted.
DeSantis said he wants $150 million for improving water quality.
"The budget also includes $150 million in General Revenue for targeted water quality improvements to achieve significant, meaningful and measurable nutrient reductions in key waterbodies across the State of Florida. This includes $100 million for cost-share grant funds for water quality improvements, including septic conversions and upgrades, other wastewater improvements, and rural and urban stormwater system upgrades. $50 million is included to accelerate projects to meet scientific nutrient reduction goals (called Total Maximum Daily Loads), which may include green infrastructure investments or land conservation to protect our water resources. This funding will support projects identified by DEP, the Blue-Green Algae Task Force and its partners to reduce nutrient pollution and harmful algal blooms in our treasured waterways," the governor's office noted.
DeSantis also called for $50 million to restore springs, $40 million to develop alternative water supplies and $25 million to fight toxic algae and improve water quality. The governor also called for moving almost 20 positions from the state Fish and Wildlife Commission (FWC) to head to the state Department of Environmental Protection (DEP) to serve in the Environmental Crimes Enforcement Unit.
"This will move the investigations and criminal enforcement back to DEP to align resources focused on environmental protection, allowing DEP to address both civil and criminal investigations for the environmental laws that fall under their purview. This will allow DEP to comprehensively protect the environment from criminal environmental actions, while maintaining record compliance and its investment in public education," the governor's office noted.
DeSantis plans to unveil the rest of his environmental budget later this week.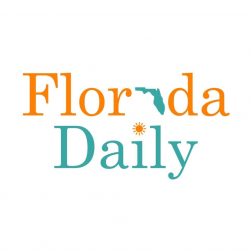 Latest posts by Florida Daily
(see all)