With the Legislature getting ready for its regular session at the start of the new year, this week, Gov. Ron DeSantis proposed his plan to improve water quality in the Sunshine State.
After a tour of the Loxahatchee River District, DeSantis unveiled his plan on Wednesday, turning to recommendations from the Blue-Green Algae Task Force he created at the start of the year. Department of Environmental Protection (DEP) Secretary Noah Valenstein and Chief Science Officer Dr. Tom Frazier joined DeSantis at the event.
"The health of our state depends on the health and quality of our water," said DeSantis. "That is why I am proposing legislation to expedite the improvement of our water quality throughout Florida. These comprehensive proposals, recommended by the Blue-Green Algae Task Force, will greatly aid the Department of Environmental Protection in our mission to enhance the quality of our state's most precious natural resource."
"Addressing nutrient impacts will require actions by all stakeholders in Florida and significant water quality changes can only occur when all stakeholders work together," said Valenstein. "This legislation is the foundation for implementing necessary actions by the department, local governments and our regulated community based on the Task Force's recommendations."
The governor's office released the following points of his proposal:
Wastewater Infrastructure and Sanitary Sewer Overflows
Requires utilities to develop inspection, maintenance and replacement plans for their wastewater systems, rather than allowing these systems to age and fall into despair.
Gives DEP the authority to intervene by inspecting these systems and requiring appropriate proactive measures to upkeep wastewater facilities to better avoid future discharges.
Biosolids
Ratifies recent rules adopted by DEP to ensure biosolids are only applied to land that is high enough and dry enough to prevent interaction with groundwater.
Septic Systems
Transfers the authority of septic tank inspection from the Department of Health (DOH) to DEP to ensure environmental harm by septic systems is accounted for.
Requires plans for the improvement of impaired water bodies, known as Basin Management Action Plans, to include septic remediation plans.
Agriculture
Requires DEP to coordinate with top academic institutions to annually send the most updated research to the Department of Agriculture and Consumer Services (DACS) to ensure agricultural best management practices are grounded in the most up-to-date science.
Requires onsite verification of best management practices for each enrolled producer at least every two years.
Requires DACS to provide DEP and water management districts the types and amounts of nutrients BMP enrollees are tracking on agricultural products.
Stormwater
Directs DEP to adopt rules to ensure that stormwater systems throughout the state reflect the most up-to-date science and contemplate environmental harm.
Environmental leaders and activists offered their thoughts on the governor's proposal.
"Today was another example of leadership by Governor DeSantis," said Eric Eikenberg, the CEO of the Everglades Foundation. "The governor outlined a comprehensive approach to address water quality problems that have been plaguing our state and the Everglades for decades. Today's announcement ends the era of defending the status quo and moves us into a new chapter of fixing what has been neglected. We look forward to working with the governor and the Legislature to improve our waterways, restore the Everglades, and protect Florida's vibrant economy."
"We are grateful for Governor DeSantis' continued commitment to Florida's environment," said Gary Jennings, the director of Keep Florida Fishing. "Keep Florida Fishing supports the Blue-Green Algae Task Force's multi-faceted, science-based approach to improving water quality throughout the state. We look forward to working with the governor, Legislature and relevant state agencies to address these issues and move these proposals forward. Water quality is critical for maintaining fish habitat and healthy fish populations, which are so important to Florida's $11.5 billion sportfishing industry and more than 4 million anglers."
Reach Kevin Derby at kevin.derby@floridadaily.com.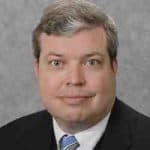 Latest posts by Kevin Derby
(see all)