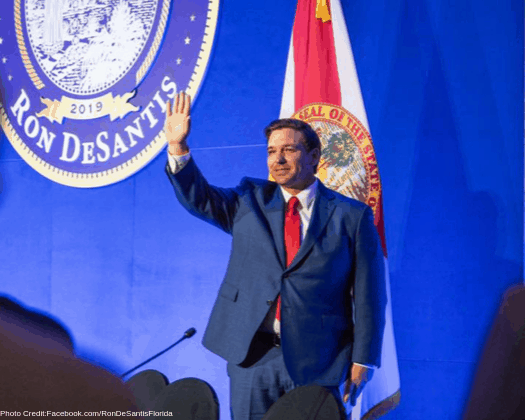 On Tuesday, at an event in Miami, Gov. Ron DeSantis offered several proposals to reform the occupational licensing process in the Sunshine State, insisting it will add more professional opportunities across the state.
DeSantis noted at the start of the year he and the Department of Business and Professional Regulation (DBPR) held a "Deregathon" event in Central Florida, gathering input on how to cut red tape.
"There are many reasons Florida is a great place to find meaningful work, but there is always more we can do to get government out of the way and increase opportunity," said DeSantis. "The proposals I've announced today will build on our efforts to remove unnecessary, burdensome regulations and barriers for Floridians looking to pursue their dreams. I look forward to working with our partners in the Legislature to get these reforms across the finish line and I am excited about what we can accomplish to increase opportunities for Floridians."
"DBPR continues to move the needle and provide real results for more efficient licensing and fair business regulation," said DBPR Secretary Halsey Beshears. "By reducing more than fifty of these barriers as identified by the Governor's Deregathon initiative, I'm proud to say that we are opening the doors of professional licensure for Florida's hardworking families."
DeSantis called for a "comprehensive bill to limit or remove unnecessary occupational licensing requirements for professions that require licensure from DBPR" which "will include a provision that prohibits DBPR and any board under DBPR's jurisdiction from disciplining a current licensee and preventing a prospective licensee based solely on the licensee's defaulting or becoming delinquent on a federal or state-guaranteed student loan or scholarship obligation."
The governor also threw his support behind a "global licensing" bill which, according to his office, "would allow an individual's occupational license in a certain county to be valid in all other counties in Florida" and "will allow more Floridians to more freely conduct their business in multiple counties without having to go through duplicative and burdensome licensing requirements."
DeSantis also called for the Legislature to "sunset" all occupational licenses. The legislation "would require the Florida Legislature to decide on a regular basis to reauthorize or remove each license" and "ensure that the Legislature considers whether each license is necessary to protect the health, safety and welfare of Floridians."
The governor also announced the launch of DBPR's second phase of its Business Information Portal. The portal "offers prospective business owners and professionals a one-stop-shop to learn all state and local requirements to become a licensed professional or start and operate a business in the state of Florida."
Incoming House Speaker Paul Renner, R-Palm Coast, threw his support behind the governor's proposals.
"I am proud to stand with Governor Ron DeSantis today as he announces his comprehensive occupational license reform package and I thank him for his leadership on updating these requirements," said Renner. "Today, Florida workers face excessive costs and time when they attempt to obtain an occupational license. This problem has effectively become a barrier to gain employment and secure economic opportunity, which falls hardest on the working class and working poor. Floridians should not face unreasonable hurdles to obtain a license that can lead to better opportunities in the workforce. By updating licensing requirements to fit the modern economy, we will help Floridians find better paying jobs and a brighter future. I look forward to working with my colleagues in the House and Senate to get this legislation passed this session."
According to the governor's office, since the "Deregathon" at the start of the year, DBPR and Florida's Professional Licensing Boards have accomplished the following to reduce barriers to licensing and regulatory burdens:
Reducing Barriers to Licensing by:
Amending the asbestos licensing rules to offer applicants three exam attempts before they need to reapply.
Offering athlete agents a 50 percent reduction to the application fee, lowering the fee from $500 to $250.
Lowering education hours from 18 to 16 for Community Association Manager.
Eliminating the personal financial statement in the application for electrical contractor licensure, accepting certain certifications in lieu of job lists as proof of experience, and eliminating the 21-day waiting period and 7-hour continuing education requirements for examination retakes.
Adoption of 2018 Appraiser Qualification Board criteria to reduce the education and experience required for certified residential appraiser from 2500 to 1500 and replacing four-year college degree requirement with advanced coursework, reducing the time required to for applicants from 24 to 12 months, and for certified general applicants from 30 to 18 months.
Veterinarian licensure streamlined by requiring applicants to submit all fees upfront with application to enable department to automatically issue license upon receiving a passing score in order to process within 48 hours.
Providing electronic licensure certifications for electrical contractors, allowing licensees obtaining licensure in other states to request and pay for license certifications, improving turnaround time to 48 hours.
Reducing the experience requirements for certified contractor applicants and making application form revisions, providing additional direction to applicants which results in less application deficiencies.
Processing Boxing Commission applications for seconds and trainers exclusively online to streamline and approve licenses within 48 hours.
Updating the Boxing Commission's zero-tolerance policy for prohibited substances to reflect world-recognized standards, enabling more athletes to obtain licenses and compete.
Updating the following rule changes for landscape architecture for experience required for licensure that is gained while completing one's degree to be credited on an hour for hour basis, the same rate as post-degree experience and the examination application fee of $100 will be waived for applicants taking the examination within 2 years of completing their degree.
Reduced the initial licensure burdens for cosmetology applicants by removing the requirement for applicants to complete remedial hours after failing the licensure examination two or more times.
Reducing the provisional license fee for professional geology by 50 percent from $400 to $200.
Reducing Regulatory Burdens by:
Implementation of an online, self-printing licensing process for the following professions: certified public accountants; cosmetology; barbers; landscape architecture, auctioneers, and building code administrators and inspectors, which allows for online self-printing of licenses as well as renewal or duplicate licenses made available without a fee.
Reducing fees, modernizing the responsible supervisory control requirements, and reducing continuing education requirements for licensed architects and interior designers.
Lowering continuing education hours from 20 to 15 hours to renew a license as a Community Association Manager and for persons seeking to reactivate an inactive or delinquent license.
Reducing initial requirements for the De Minimus application, reducing required Quarterly Report filings, identifying additional minor offenses, and eliminating college transcripts requirements.
Amending the home inspectors' rules to reduce the continuing education provider application fee by 50 percent from $250 to $125.
Amending mold-related services rule to reduce continuing education provider application fee by 50 percent from $250 to $125.
Lowering the biennial renewal fees for real estate licensees by 50 percent, providing a $8.8 million savings to licensees.
Expanding veterinarian services which can be offered by Limited Service clinics to include micro-chipping and allow them to offer clinics more often at the same location and a rule change which reduces impediments to licensure by allowing applicants for licensure by endorsement to take two hours of continuing education in laws and rules in lieu of the Florida exam.
The web-based Continuing Education Provider Reporting Portal was launched, replacing the outdated reporting tool. The new tool does not require any external downloads and uses the department's Online Services system for user authentication. It provides immediate email confirmation to providers and improves the transmission of completion records from providers.
Lowering the accounting and auditing required hours from 20 to 8 and reactivation requirements changed to a maximum of 120 CPE hours with 30 in accounting and auditing and 8 in board-approved ethics.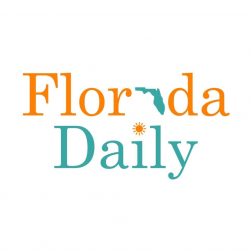 Latest posts by Florida Daily
(see all)