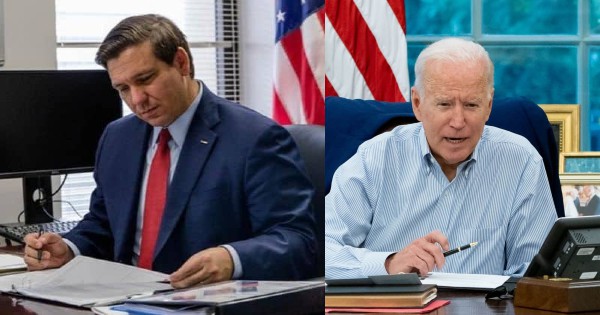 At the end of last week, Gov. Ron DeSantis was joined by U.S. Rep. John Rutherford, R-Fla., Jacksonville Mayor Lenny Curry, Duval County Sheriff Mike Williams and state Public Safety Czar Larry Keefe to announce new proposals to fight illegal immigration and protect Floridians.
DeSantis announced proposals for the upcoming legislative session to hold accountable private entities that assist the Biden administration in resettling illegal immigrants into Florida. The legislation would also strengthen E-verify enforcement and codify and build upon the steps he has taken to protect the state of Florida through Executive Order 21-223. Additionally, DeSantis announced that the Department of Children and Families (DCF) published an emergency rule to prohibit the issuance or renewal of any license to house unaccompanied alien minors who seek to be resettled in Florida unless there is a cooperative agreement between the state and federal government.
"We have a responsibility to stand up for the rule of law, we have a responsibility to the Constitution, and we have a responsibility to stand up against an administration that has decided they don't want to have a secure border," said DeSantis. "These are a robust series of proposals and I believe we are going to get a lot of support from the legislature. The laws of our country require us to enforce the law and that is what needs to be done."
"This crisis at the southern border is not the result of a failed policy from the Biden administration — it is their policy," said Rutherford. "The decision to move illegal immigrants into Jacksonville threatens the lives of folks here in Northeast Florida. Enough is enough. I'm thankful that Governor DeSantis is putting the safety of Floridians first and is fighting back against the Biden open border agenda."
"I'd like to thank Governor DeSantis for continuing to advocate for a safer and more secure Florida. I also stand with him and support this proposed legislation," said Curry. "Like the governor, I want more information about who is on these flights, and how these individuals are being vetted and screened. This is not about vilification. It's about verification."
"I am grateful that the governor has not wavered in his efforts to keep Florida safe and in his support for those men and women on the front lines working hard at it every day," said Williams. "I think it is important that the people of Jacksonville and all across our state understand the concerns we are all facing and how it should matter to everyone. If it is our job in law enforcement to keep our communities safe, that job is challenged when we have work with nothing more than the unknown."
"The Biden administration has continued to ignore its sworn duty to secure our border, to enforce immigration laws, and to protect Florida from illegal immigration," said Keefe. "Governor DeSantis' proposals announced today will help us shut down the human smuggling pipeline to Florida and deter criminals who put unaccompanied children in harm's way for their own gain. Thank you, Governor DeSantis, for leading this fight."
The proposed legislation will make clear that the state of Florida will not provide any discretionary benefits to illegal aliens and will also prohibit state and local agencies from doing business with any private entities that facilitate the resettlement of illegal aliens in the state of Florida from the southern border.
DeSantis also announced that DCF published an emergency rule today that prohibits the issuance or renewal of any license to provide services to Unaccompanied Alien Children (UAC) who seek to be resettled in Florida unless resettlement is governed by a cooperative agreement between the state of Florida and the U.S. government. For UAC already present in the state, the emergency rule requires licensees to conduct regular welfare checks.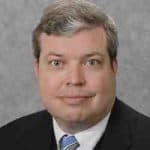 Latest posts by Kevin Derby
(see all)