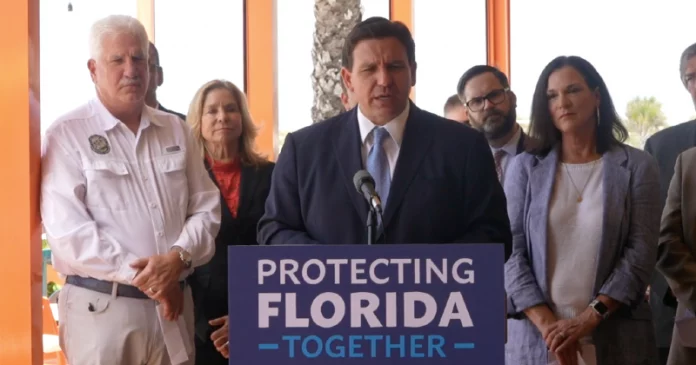 This week, Gov. Ron DeSantis announced his commitment to almost $14 million in the Fiscal Year 2022-2023 budget to continue Florida's investment in combatting red tide.
This funding will support dedicated research efforts through the Florida Fish and Wildlife Conservation Commission (FWC) and Mote Marine Laboratory in addition to providing grants through the Department of Environmental Protection (DEP) for red tide cleanup. If this proposal is included in the budget, since 2019, $40 million has been invested in addressing red tide, from detection to mitigation.
"Since my first week in office, I have been focused on protecting Florida's environment," said DeSantis. "Not only do red tide blooms affect our coastal waterways, but impacts of blooms can also negatively impact businesses and decrease tourism. We will continue to proactively work with local partners to ensure Florida is at the forefront of innovative technologies to mitigate against harmful blooms."
$4.8 million is included in the budget for the Center for Red Tide Research at the Fish and Wildlife Research Institute (FWRI). The center was created at the request of the Governor in 2019 to improve statewide red tide monitoring techniques and conduct research to better track, predict, and mitigate the effects of red tide on Florida communities. Since 2019, red tide sampling has increased by 68 percent and involves more than 60 partners across the state. Additionally, offshore sampling, where red tide originates, has doubled since 2019.
The Florida Red Tide Mitigation and Technology Development Initiative will receive $3 million to continue developing prevention, control, and mitigation technologies to decrease the impacts of red tide. Back in 2019, DeSantis signed Senate Bill 1552 to establish the Florida Red Tide Mitigation and Technology Development Initiative. The initiative is a partnership between FWC and the Mote Marine Laboratory and has an annual appropriation of $3 million for 6 years, totaling $18 million. Through this initiative, there are 25 projects currently underway, with some of the most promising having moved to field testing.
The Fiscal Year 2022-23 budget makes $20 million available for innovative technologies to combat harmful algal blooms and to support county governments in red tide cleanup efforts, with a minimum of $5 million dedicated to the red tide emergency grant program. These grants will support county governments with cleanup efforts in areas affected by red tide in order to mitigate the effects on visitors and residents in the affected areas. This $20 million investment will double the amount available in the current year's budget.
The Fiscal Year 2022-23 budget also includes $1 million to the Department of Health to study the long-term effects of exposure to harmful algal bloom toxins, including red tide, on human health.
"Governor DeSantis continues to be a champion for conservation and the environment," said FWC Chairman Rodney Barreto. "With the governor's support, we've stepped up community science and volunteer networks, invested in automated monitoring technology, and improved our analytical capabilities."
"The governor's leadership along with that of the legislature, has enabled the state to launch this incredibly unique new Red Tide Mitigation Technology Development Initiative," said Dr. Michael Crosby, the president and CEO of Mote Marine Laboratory and Aquarium. "This initiative is bringing together the best and brightest minds in science to utilize innovative approaches and technologies to determine the most effective and ecologically compatible methods for mitigating the adverse effects of red tide."
"Under the governor's leadership, the state is prioritizing the protection and preservation of Florida's waterways by implementing sound, science-based solutions to current and future water quality challenges," said DEP Secretary Shawn Hamilton. "We are focused on both short- and long-term strategies to combat harmful algal blooms, including expanding monitoring, assisting in cleanup efforts, and funding water quality projects. With the continued support of the funding included in the FY 2022-23 budget, DEP looks forward to working with our partners to further our ongoing efforts."
"Florida's lush natural resources are enjoyed by millions of visitors every year, and a foundational component of our tourism industry," said Dana Young, the president and CEO of Visit Florida. "We sincerely appreciate the governor's commitment to our environment and helping to protect what makes Florida such a special place to visit."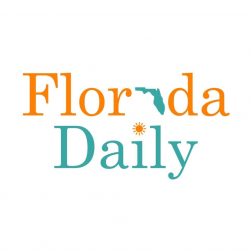 Latest posts by Florida Daily
(see all)