Gov. Ron DeSantis announced plans to ensure there are no problems with the closed Piney Point phosphate plant, which was leaking toxic wastewater in Manatee County earlier this month.
Over the Easter weekend, DeSantis declared a state of emergency in Manatee County as Piney Point leaked, including ordering than 300 residents to evacuate the area.
On Tuesday, DeSantis said he was going to have the Florida Department of Environmental Protection (DEP) "develop a long-term plan to close the site."
DeSantis was at Piney Point along with a host of officials including state Senate President Wilton Simpson, R-Tribly, and DEP Sec. Noah Valenstein. The governor said he would move $15.4 million in funds already appropriated for DEP to help clean up the water at the site.
"The longstanding problems at Piney Point must end," said DeSantis. "I am directing the Florida Department of Environmental Protection to develop a plan to close Piney Point to ensure this never happens again. I am redirecting $15.4 million for innovative technologies to pre-treat water at the site."
"I want to thank the governor and Legislature for their leadership and support in closing this site once and for all," said Valenstein. "While we take this next critical step, our legal team will continue to fully investigate the incident here at Piney Point in order take any and all legal actions to ensure we hold HRK and any other actors fully accountable."
Simpson reiterated his call for $100 million to deal with the site, including using funds from the $1.9 trillion federal stimulus package that Congress passed and President Joe Biden signed into law last month.
Reach Kevin Derby at kevin.derby@floridadaily.com.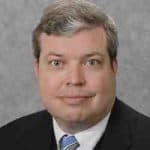 Latest posts by KEVIN DERBY
(see all)