Towards the end of last week, U.S. Rep. Ross Spano, R-Fla., announced the U.S. Housing and Urban Development (HUD) Department is sending more than $14 million to his district which stretches through Central Florida towards Tampa Bay.
Spano announced the following funds through Community Planning and Development Program Formula Allocations and noted it represented a $657,078 increase from the last fiscal year.
"As our district rapidly expands, I am concerned that affordable and viable housing options are becoming a challenge for many families in our area. These funds are critical to ensure our local municipalities in Hillsborough, Polk and Lake Counties can help local residents with their housing needs," Spano said.
Grant details and awarded amounts (by counties and city) below:
The Community Development Block (CDBG) Grants program provides annual grants to States and local units of government to develop viable urban communities by providing decent housing and a suitable living environment, and by expanding economic opportunities, principally for low- and moderate-income persons. Hillsborough: $7,286,504 / Lakeland: $977,975 / Lake County: $1,338,110
The Emergency Solutions Grants (ESG) program provides annual grants to State, local, and private entities to assist people in quickly regaining stability in permanent housing after experiencing a housing crisis and/or homelessness. Hillsborough: $617,601
The HOME program helps to expand the supply of decent, affordable housing to low- and very low-income families by providing grants to States and local governments to fund housing programs that meet local needs and priorities. Hillsborough: $2,774,298 / Lakeland: $393,939
The HOPWA program provides housing assistance and related supportive services to local units of government, States and non-profit organizations for projects that benefit low-income persons medically diagnosed with HIV/AIDS and their families. Lakeland: $704,854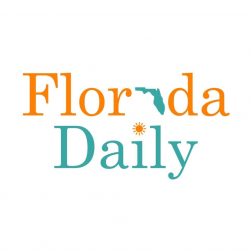 Latest posts by Florida Daily
(see all)