 This week, U.S. Rep. Ross Spano, R-Fla., the only member of the Florida delegation to sit on the U.S. House Small Business Committee, championed a temporary abatement on the payroll tax as the economy attempts to recover from the coronavirus pandemic.
Spano introduced the "Keep Employee's Earnings Protected (KEEP) Act" which would create a three month abatement period.
"As our state and country begin to open up, workers and small businesses need liquidity and they need it quickly. The KEEP Act would allow Americans to keep more of their paychecks," said Spano. "Taking out the 'middleman', the federal government, will speed up our economic recovery.
Spano's office laid out some of the details of the congressman's proposal.
"If enacted, the bill would institute a three-month abatement or freeze on payroll taxes for both employees and employers. This timetable may be reduced by President Trump if he should repeal the disaster declaration implemented on March 13, 2020 under the Stafford Act. This would result in a 6.2 percent increase in take home pay for most employees, and an equal savings in payroll costs for employers. This increase in pay and savings for small businesses would translate into higher economic activity and help bring back the American economy," Spano's office noted.
"The government should leave the money where it belongs, with the American people," said Spano.
The bill was sent to the U.S. House Ways and Means Committee on Tuesday. So far, Spano has not reeled in any cosponors and there is no companion measure over in the U.S. Senate.
At the end of last month, Spano, who is expected to be a top target for Democrats in November, showcased his "Great American Comeback" economic plan to help the nation recover from the coronavirus pandemic.
"I am confident our district will play an important role in the great American comeback given our talented workforce, untapped market potential and strategic location," said Spano when he brought out his plan. "As America debates what comes next, we must consider this time as an opportunity to define where we want to see our country in ten, twenty, or even fifty years from now. Having a clear roadmap will not only restore our economy but bolster our national security."
Spano's plan includes cutting down on regulations, ending American dependence on China and cutting down on the national debt. He also insisted he can use his perch as the top Republican on the U.S. House Small Business Oversight Subcommittee "to provide the necessary oversight of recovery programs."
The Central Florida congressman noted that small businesses are key to economic recovery including in his district where 92 percent of businesses are small businesses which include more than 41 percent of the local workforce.
"Before COVID-19 hit, America's economy had never been stronger thanks to the policies of the Trump administration," Spano said. "The people in this district mean everything to me, and I am prepared to lead our community back to prosperity, with pro-family, pro-business, and fiscally responsible policies. Cutting bureaucratic red tape and smart deregulation will be at the top of my list."
Reach Kevin Derby at kevin.derby@floridadaily.com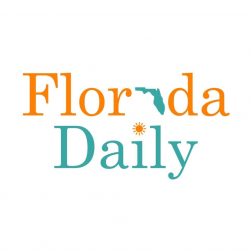 Latest posts by Florida Daily
(see all)