 On Tuesday, the U.S. House Committee on Small Business Subcommittee on Investigations, Oversight and Regulations met for a hearing titled "Investing in Community: The SBA's Community Advantage Loan Program."
U.S. Rep. Ross Spano, R-Fla., the top Republican on the subcommittee, offered the following opening statement:
Thank you, Madam Chairwoman.
The economy continues to reach new heights. From historic unemployment rates to encouraging GDP readings, the nation is moving in the right direction.
Despite these positive economic signs, the nation's smallest firms continue to face obstacles when it comes to financing their businesses.
With conventional lending options exhausted, they often turn to the Small Business Administration and their many capital access programs to finance their operations and dreams.
SBA's largest government guarantee program is the 7(a) Loan Program.
In 2011 and using its own express authority, SBA created a 7(a) sub-program targeted at underserved communities called the Community Advantage Loan Program.
Given that this program is not congressionally authorized, it is currently operating as a pilot program within SBA and thus lacks the many requirements needed for a government guarantee loan program.
Since its creation, this pilot's expiration date has been extended a number of times by SBA and was recently extended until September of 2022.
In this last extension, SBA also made significant structural changes to the program to further examine it which include prohibiting new Community Advantage Lenders from participating to adjusting the loan loss reserve ratio.
Ultimately, the decision to authorize this program lies solely with Congress.
Small businesses, entrepreneurs, and startups from Ohio to my state of Florida benefit from many of SBA's capital access programs, including the Community Advantage Pilot Loan Program.
A comprehensive discussion on next steps for this program is required and that is what we are doing today.
I want to thank our witnesses who have traveled from across the country to talk with us.
I am looking forward to hearing about their experience with the program – what has worked and what hasn't worked?
I am also interested in hearing how they believe the structural changes that SBA put in place this past fall will impact the program.
As we have these conversations, it is important to keep in mind that with any government program, comprehensive oversight is critical in safeguarding American taxpayer dollars.
Thank you, Madam Chairwoman, for having this timely hearing, and I yield back.
U.S. Rep. Ross Spano, R-Fla., was first elected to Congress in 2018.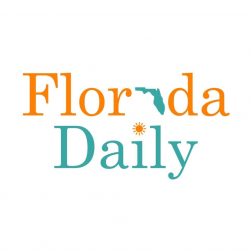 Latest posts by Florida Daily
(see all)