 Named to a key leadership post on the U.S. House Small Business Committee earlier this week, freshman U.S. Rep. Ross Spano, R-Fla., plans to use that perch to weigh about how illegal immigration hurts small businesses.
Earlier this week, U.S. Rep. Steve Chabot, R-Ohio, who leads Republicans on the Small Business Committee, tapped Spano to lead Republicans on its Subcommittee on Investigations, Oversight and Regulations.
Spano took part in a committee hearing on "The Shutdown: Economic Impact on Small Businesses."
"While listening to financial cost(s) and personal hardship businesses experienced during the last lapse of government funding, Spano also inquired about the cost illegal immigration poses to the small business community," the congressman's office noted.
"The impact that illegal immigration potentially has on small businesses, the uncertainty that our [Congress] inability to come to some long-term agreement on immigration reform… I'd love to hear the impact that has on small business because obviously that's an issue as well," Spano said. "That [immigration] is an issue that has at least in part caused the shutdown."
Spano weighed in at the end of last month when the partial government shutdown ended as he continued to back President Donald Trump's call for a wall on the southern border.
"I continue to believe that Congress should approve funding to adequately secure our southern border, including funding for physical barriers that the experts at DHS have requested," Spano said. "Yet, I am also sensitive to the hardships suffered by government workers due to no fault of their own. It is my hope and expectation that this continuing resolution to reopen the full government will relieve these hardships for the time being and give Congress and the president an opportunity to negotiate in good faith toward a permanent workable solution."
Kevin Derby can be reached at Kevin.Derby@floridadaily.com.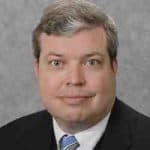 Latest posts by Kevin Derby
(see all)