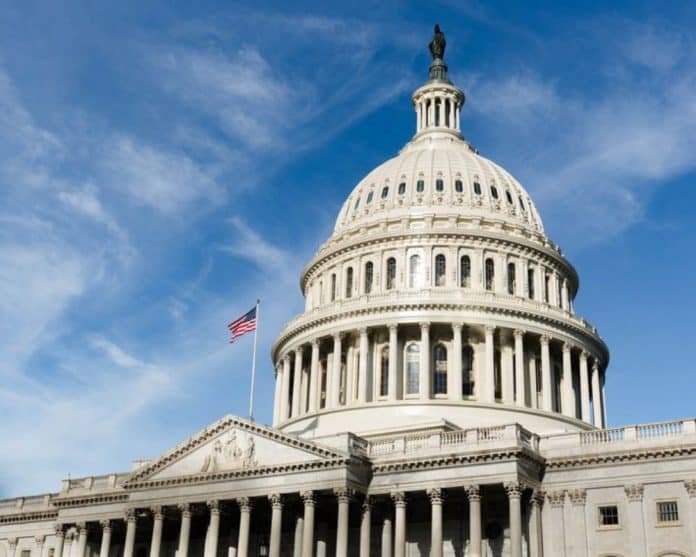 Two freshmen representing Florida in the U.S. House are looking to change the federal shutdown process.
This week, U.S. Rep. Ross Spano, R-Fla., introduced the "Deadline Enforcement Act" which is his first proposal in Congress. Spano showcased the bill on Thursday.
"The bill if enacted, would prevent all future government shutdowns by authorizing Continuing Resolutions (CR's) until annual funding bill(s) are passed, and prohibit member pay and official travel during lapses in government funding," Spano's office noted.
"It is time for members of Congress to come together, get to work, and avoid all future government shutdown. My bill does just that," said Spano."In order to best serve the American people and ensure national security, government must keep its doors open. The Deadline Enforcement Act incentivizes members of Congress and the administration to meet all funding deadlines. This will give federal workers, their families and small businesses, the certainty they need and deserve."
"To incentivize regular order, the bill triggers an automatic one percent reduction in federal agencies budgets for every 30 days a CR remains in effect, only exempting the Department of Defense (DoD) and budget items under the National Defense Budget," Spano's office noted.
"The Deadline Enforcement Act withholds all members of Congress salaries for the 116thCongress and would in future Congresses, withhold members pay with no payback provisions. Additionally, it would prohibit the use of the members representation allowance, to be used for travel purposes during a shutdown."
Spano's bill was sent to the U.S. House Appropriations Committee and the House's Administration Committee on Wednesday. Fellow Florida Republican freshman U.S. Rep. Mike Waltz is cosponsoring the bill. So far, there is no counterpart over in the U.S. Senate.
On the other side of the aisle, U.S. Rep. Donna Shalala, D-Fla., joined U.S. Reps. Anthony Brow, D-Md., and Abigail Spanberger, D-Va., to introduce a proposal to "help prevent future government shutdowns and protect federal workers from being used as negotiating tools in funding talks."
"During lapses in government funding, the Stop STUPIDITY (Shutdowns Transferring Unnecessary Pain and Inflicting Damage In The Coming Years) Act would automatically renew funding at the same levels as the previous year—except for the legislative branch and the Executive Office of the president. This exclusion would help incentivize Congress and the president to work together to fix policy disagreements, without harming the federal workforce, U.S. national security, or the strength of the economy," Shalala's office noted.
"A government shutdown should never be used as a negotiating threat due to policy differences, and no person should be furloughed or worse, working without pay because Congress can't do its job," said Shalala. "As members of Congress, we are expected to faithfully uphold the duties of the office and serve the people who elected us with honor and compassion. We can't allow a 35-day shutdown become the norm in Washington, and by introducing this bill we will ensure federal employees receive a paycheck. To witness hardworking federal employees in South Florida turn to food banks to feed their families was devastating and it should never happen again. The impact of the shutdown not only affected 800,000 federal employees, but it affected local businesses in our community, too. I'm pleased to work with my colleague Rep. Spanberger as we introduce the Stop STUPIDITY Act."
"The record-long government shutdown caused serious financial harm to hundreds of thousands of federal employees in Central Virginia, South Florida, Maryland, and across the country. From December 22, 2018 to January 25, 2019, more than 420,000 federal employees were forced to work without pay, including more than 41,000 federal law enforcement and correctional officers and up to 88 percent of all U.S. Department of Homeland Security employees. Additionally, more than 380,000 federal employees were furloughed during the shutdown," Shalala's office noted. "Spanberger, Shalala, and Brown's Stop STUPIDITY Act would make sure all federal workers get paid during a shutdown, except for members of Congress, congressional staff, and White House officials."
U.S. Sen. Mark Warner, D-Va., is backing similar legislation over in the Senate.
Also this week, U.S. Rep. Stephanie Murphy, D-Fla., teamed up with U.S. Rep. Brian Fitzpatrick, R-Penn., a frequent legislative ally, to bring out the "Keep Congress Working Act" which "would require Congress to remain in session and work if the government is shut down."
Murphy and Fitzpatrick have worked together before including a bill banning members of Congress from lobbying and withholding congressional pay if Congress fails to pass a budget on time.
Kevin Derby can be reached at Kevin.Derby@floridadaily.com.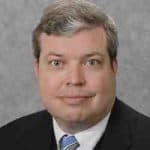 Latest posts by Kevin Derby
(see all)