Freshman U.S. Rep. Ross Spano, R-Fla., went to bat for Central Florida this week, getting more federal funds for the Office of Commercial Space Transportation.
Spano successfully added an amendment to the Transportation and Housing and Urban Development Appropriations Bill adding $8 million to the Office of Commercial Space Transportation.
"This amendment brings its funding level to the FY19 authorized level included in the long-term Federal Aviation Administration (FAA) reauthorization that was signed into law last year. To pay for the increase while maintaining overall spending levels, the amendment simultaneously reduces funding for the finance and management account by $8 million," Spano's office noted on Tuesday. "The FAA's Office of Commercial Space Transportation (generally referred to as FAA/AST or simply AST) licenses and regulates U.S. 'commercial' space launch and reentry activity, as well as the operation of non-federal launch and reentry sites, while ensuring the protection of the U.S. public, property, and interests during such activities."
Spano said this was an important office and weighed in on why he had fought for the funding.
"Space transportation is key to our national security and foreign policy interests, and Florida is home to our key space institutions," Spano said on Tuesday. "As a member of both the House Transportation Committee and the House Small Business Committee, I am also keenly aware of the impact the space industry has on our local economy, and I will fight to ensure that Florida remains at the forefront of our nation's space endeavors.
"As the number of launches and reentries increases each year, it is critical that we position the agency responsible for safety and security of our airspace for success with the funding necessary to fulfill their mission," Spano added.
Spano was elected to represent parts of Central Florida in Congress last year after six years in the Florida House.
Reach Kevin Derby at kevin.derby@floridadaily.com.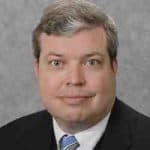 Latest posts by KEVIN DERBY
(see all)