This week, the U.S. House passed a proposal backed by a congressman from Florida to help veterans launch small businesses.
At the end of June, U.S. Rep. Ross Spano, R-Fla., paired up with U.S. Brad Scheider, D-Ill., to bring out the "Veteran Entrepreneurship Training Act." While, the Small Business Administration (SBA) launched a "Boots to Business" program in 2013 with "which the SBA advises veterans, current active military personnel, spouses, and dependents on how to start their own small businesses," Scheider's and Spano's bill would fully authorize the program. Schneider, who introduced the bill, and Spano both sit on the U.S. House Small Business Committee and its Subcommittee on Economic Growth, Tax and Capital Access.
When they brought out the bill, Spano pointed to the large number of veterans in Central Florida including more than 100,000 of them in Hillsborough County.
"Hearing from veterans is critical in meeting their needs. My Veterans Advisory Committee has stressed to me that transition assistance must be improved, and this bill will start addressing some of those concerns," Spano said. "Equally important, we'll have a tool that will also benefit our communities as new, veteran-owned small businesses will increase the value of the local economy."
On Wednesday, the House passed the bill on a 424-1 vote with U.S. Rep. Justin Amash, I-Mich., casting the lone vote against it.
"I am grateful to my colleagues in the House for recognizing the importance of helping our veterans and their families transition to civilian life after successful military careers. The Veteran Entrepreneurship Training Act of 2019 will open doors for these talented men and women looking to open a small business and will give them the resources necessary to go the distance as community leaders. I'm extremely proud of this piece of legislation, and I'm looking forward to doing more for our nation's veterans," said Spano after the vote.
There is a companion measure over in the U.S. Senate championed by U.S. Sen. Cory Gardner, R-Col., and U.S. Sen. Tim Kaine, D-Va., which is currently before the U.S. Senate Small Business and Entrepreneurship Committee.
Reach Kevin Derby at kevin.derby@floridadaily.com.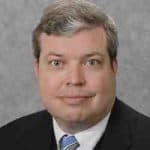 Latest posts by Kevin Derby
(see all)