 On Monday, U.S. Rep. Ross Spano, R-Fla., highlighted the Federal Emergency Management Agency's (FEMA) continued efforts to help Lakeland recover from Hurricane Irma which hit Florida back in September 2017.
FEMA announced it is sending the city of Lakeland $2,446,775 in reimbursements to help with its recovery.
"I applaud FEMA's decision to reimburse the city of Lakeland, tax-payer dollars that were spent following Hurricane Irma," Spano said on Monday before calling on the state to follow suit.
"Given that these funds have now been unlocked, I urge the state to promptly send the city money to help local residents and businesses. I will continue fighting for our district, and I will continue to engage with FEMA to ensure our tax-payers and cities are made whole," Spano added.
"FEMA is authorized under section 403 of the Robert T. Stafford Act to reimburse local municipalities for expenses incurred during a federal emergency declaration. While the money will be disbursed by FEMA, it still has to go through the standard oversight process, including being audited by the state of Florida, before the funds are transferred to the city," the congressman's office noted.
Lakeland City Manager Tony Delgado also weighed in on the funds from FEMA.
"The city of Lakeland is grateful to be reimbursed over $2.4 million dollars from FEMA for damages caused by Irma," said Delgado. "While it took some time given the wide impact of the storm on our area, we thank Congressman Spano for his assistance and tireless efforts in the process and ensuring our city received back these mitigation and rehabilitation funds."
Reach Kevin Derby at kevin.derby@floridadaily.com.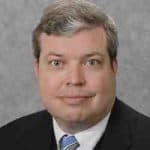 Latest posts by Kevin Derby
(see all)