 A Democrat running for Congress in Central Florida drew closer to his party's nomination as a potential primary rival threw her support behind him.
Last month, state Rep. Adam Hattersley, D-Riverview (pictured), a veteran and small business owner, announced he was challenging freshman U.S. Rep. Ross Spano, R-Fla. Hattersley was first elected to the Florida House last year and represents parts of Hillsborough County.
Hattersley announced on Tuesday that Kristen Carlson, who Spano edged last November, was backing his bid and would not seek a rematch against the congressman. In her endorsement, Carlson went on the attack.
"The people of this district were robbed last year when Ross Spano funneled illegal money into his campaign and stole a seat in Congress," Carlson said. "I am thrilled to be supporting Adam's campaign because I know firsthand what it takes to run for Congress. I have every confidence that Adam's experience as a veteran, small business owner and engineer has fully prepared him to take on Ross Spano and actually represent the people of this district, rather than the Washington special interests. Adam embodies everything an elected official should be and I look forward to working with him to win in November."
"I'm running for Congress to stand up for families who can't stand up for themselves and I'm excited to work with Kristen to bring honor and integrity back to public service and stand up to corrupt politicians like Ross Spano," Hattersley said.
First elected to the Florida House in 2012, Spano ran for state attorney general in 2018 but shifted his ambitions to run for Congress after U.S. Rep. Dennis Ross, R-Fla., announced his surprise retirement. Spano represents parts of Hillsborough, Lake and Polk Counties. Spano is expected to be a top target for Democrats come 2020 and several potential candidates are considering running against him.
In the last election cycle, Republicans made up 36 percent of the district while 35 percent were registered Democrats and 29 percent stood outside the major parties. Donald Trump did well here in 2016, taking 52 percent while Hillary Clinton pulled 43 percent in the district. Spano held off Carlson last year, beating her 53 percent to 47 percent.
In the meantime, Spano is pushing the strong economy as he gets ready for next year's election. Spano, who sits on the U.S. House Small Business Committee, showcased small businesses in his district last weel.
"Small businesses are the backbone of this great county and District 15," said Spano. "As a small business owner, I know the challenges small businesses face and the passion they bring to their trade every day. During this tour, I've heard firsthand how recent tax cuts have benefited small businesses. I've witnessed local business owners and their teams work side by side to better our community. I couldn't be prouder of our district.
"I will maintain a strong dialog with local business owners, and I look forward to resuming my tour in September in Polk County and Lake County," he added.
Spano's office showcased small business growth under President Donald Trump.
"According to the White House, more than 6 million jobs have been created nationally over the past 18 months, and wages rose by 3.2 percent nationally over the prior 12 creating an economic boom," Spano's office noted.
In the meantime, Spano continues to draw fire on a host of fronts from Democrats at the state and national levels including over a recent interview with WFLA in which he said he did not think climate change was man made, his 2020 fundraising and continued complaints about his fundraising.
Reach Kevin Derby at kevin.derby@floridadaily.com.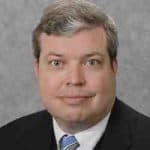 Latest posts by Kevin Derby
(see all)