 While he is expected to be a top target next year, U.S. Rep. Ross Spano, R-Fla., stressed his conservatism as he gets ready to run for a second term.
Spano doubled down on his conservative credentials on Monday, noting that the right-of-center Heritage Action for America gave him high marks for his first year in Congress.
The group insists it "works to advance the principles of free enterprise, limited government, individual freedom, traditional American values, and a strong national defense through conservative legislation" and grades Spano "based in part on his stance against the Consolidated Appropriations Act, which failed to fund the Department of Homeland Security, and the Universal Background Checks for Firearms (H.R. 8), and his support of the Born-Alive Abortion Survivors Protection Act (H.R. 962) and the Jobs and Opportunity with Benefits and Services (JOBS) for Success Act (H.R.1753), which would enact reforms to help low-income Americans find meaningful employment." Spano earned a 96 percent, higher than the 89 percent earned by the average congressional Republican.
"I was sent to Washington to support our military and veteran communities, to reduce federal spending, and to advocate for conservative principles that will keep our communities strong and free," Spano said on Monday. "Heritage Action has been a strong barometer for these values, and I am grateful for their recognition."
Last month, the leaders of the U.S. House Ethics Committee, which is chaired by a congressman from the Sunshine State, said Spano is under investigation by the U.S. Department of Justice.
U.S. Rep. Ted Deutch, D-Fla., the chairman of the committee, and U.S. Rep. Kenny Marchant, R-Texas, who leads Republicans on the committee, weighed in in the middle of November about Spano who is under investigation for using loans from friends for his campaign last year as if the money was his own. While a candidate for federal office can use as much of his or her personal wealth as they wish, loans from others are to be treated as contributions from other individuals with a max of $2,700. The committee had been looking at the matter since the Office of Congressional Ethics (OCE) referred them to it back in August.
Spano weighed in with his office insisting "House Ethics notes that this deferral does not itself indicate that any violation has occurred, or reflect any judgment on behalf of the committee" and the congressman saying he will be cleared.
"Today, the House Committee on Ethics deferred their review of my self-reported filings with the FEC," Spano said. "We plan to cooperate fully with the Justice Department on this matter. As I've said before, we acknowledged that mistakes were made with respect to the campaign loans, but those mistakes were completely inadvertent and unintentional. We were the ones who self-reported this to the FEC. We are confident that upon review, the Justice Department will see it that way, too. I continue to have doubts about the timing and motive behind this inquiry, as the impeachment proceedings this week have shown me how far the left will go to destroy their opponents. I remain committed to the issues that are important to my constituents."
Florida Democratic Party Chairwoman Terrie Rizzo said it was time for Spano to resign.
"Ross Spano knew what he was doing when he illegally accepted money from his friends. He broke the law to get elected to Congress. Floridians deserve better. Spano should immediately step down from his seat, and if he doesn't, he can be sure we will send him to an early retirement next year," Rizzo said.
In the meantime, the Democratic Congressional Campaign Committee (DCCC) has continued to attack Spano in recent weeks, noting he could face a major primary opponent next year and bashing him for avoiding the press. Former news anchor Alan Cohn, who ran for Congress in 2014; state Rep. Adam Hattersley who served in the Navy; activist Loretta Miller; and law student and veteran Jesse Philippe are currently running for the Democratic nomination. Kevin Leverett is running with no party affiliation.
First elected to Congress last year after three terms in the Florida House, Spano represents parts of Hillsborough, Lake and Polk Counties.
Reach Kevin Derby at kevin.derby@floridadaily.com.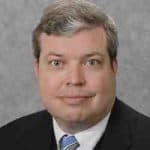 Latest posts by Kevin Derby
(see all)