 On Tuesday, Tel Opinion Research named Ryan Tyson from the Associated Industries of Florida (AIF) as president of its national firm.
Tyson will continue to work with AIF as its chief political strategist. Tel Opinion Research defines itself as a "center-right polling and marketing research firm with more than 65 years of polling experience in 44 states."
U.S. Sen. Marco Rubio, R-Fla., cheered the selection on Tuesday.
"I congratulate Ryan on his successes and well-deserved accolades here in Florida, and have no doubt that he will continue to be very successful in this new venture," said Rubio.
State Rep. Jose Oliva, R-Hialeah, also praised Tyson as he takes over Tel Opinion Research.
"Anyone who has labored in elections knows how perilous and unpredictable it truly is," said Oliva.  "Few have a reliable understanding of it and fewer still a consistent one. Among the latter group is Ryan Tyson. His talent and dedication to his science is truly special. Ryan is everyone's secret weapon. Success is never a coincidence and Ryan's continued success will come as no surprise to anyone who has worked closely with him."
"I am excited to lead such an esteemed team of researchers and pollsters at Tel Opinion Research, while continuing to work with my friends at AIF," said Tyson.  "This new chapter at Tel Opinion Research gives me the opportunity to work with veteran pollsters, Bill Lee and Barry Zeplowitz, and use our unique CATI system and our own call center with a core group of interviewers – both delivering a high-quality experience to our customers.  At Tel Opinion Research, we're able to provide our clients with a high percentage of cell phone only respondents reflecting the actual number of cell-phone only voters throughout Florida and other states – all at no extra cost to clients."
Former U.S. Rep. Tom Feeney, R-Fla., the president and CEO of AIF, also had kind words for Tyson on Tuesday.
"Ryan has become one of the top political strategists in corporate Florida," said Feeney.  "Through one-of-kind data and analysis operations and exclusive polling, Ryan has been able to service our membership at an extremely high and competent level. We are excited to see him launch his next venture and are thrilled he will be able to continue to serve our members."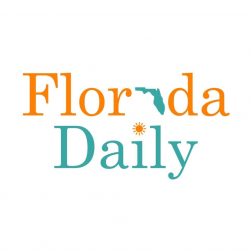 Latest posts by Florida Daily
(see all)