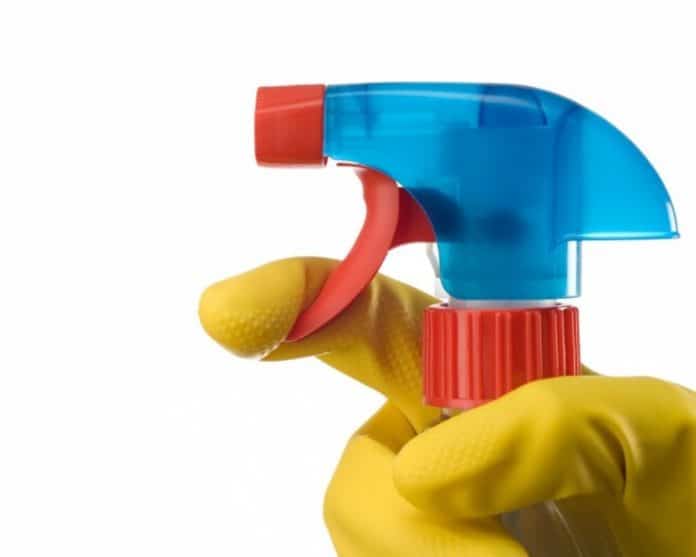 As hotels and tourist attractions scramble to figure out how to reopen, showing the public that facilities are sanitized will be key.
Central Florida business Emerald Shield thinks it might have the solution–and it cannot come quickly enough for a weary public according to former Winter Springs City Commissioner Ken Greenberg who is serving as the company's executive vice president.
"People are scared. They really are and quite frankly, I don't blame them. I am younger and healthy, but my mother won't leave her house. She says 'I'm not going anywhere.' My wife does not want to go to a restaurant. She's not ready to go back yet," Greenberg said.
Emerald Shield wants to create a third party industry standard for cleanliness, an idea that has some support throughout the industry.
Through phone meetings and video conferences with various hotels, Greenberg said he is finding there is no standard.
"There is no uniform solution to what the procedure should be to make the property safe to come back to again," he told Florida Daily. "Everyone is just shooting from the hip with the standard 'well let's just use a lot of industrial-strength disinfectant.'"
So far, the public and various governments do not have much confidence to reopen tourism, the top industry in Florida. Greenberg offered a warning about hotels.
"Reality is bedspreads are not washed every time somebody checks in or out. These are blankets that are often pulled out of the closet," he said.
Emerald Shield offers comprehensive sanitation involving electro-static properties that kill all germs for up to 90 days. Greenberg said the problem with brands like Lysol is, while they kill everything on contact, as soon as new germs hit that surface, the problems return.
"Our electro-static properties stay within the chemicals themselves. We could effectively put it all in a Windex bottle if we wanted to and have a very similar effect as those who go out there with expensive fogging machines," Greenberg said.
Greenberg said he believes cleaning surfaces should be just the beginning for hotels. "
We also have an air cleaning system that purifies the air, reduced the pathogens, and you don't have to touch it for a year until it is time to service it," he said, noting this is the same system used on the International Space Station. Chicago is currently using electro-static foggers to sanitize its transit vehicles.
For the tourist industry to bounce back in Florida, foreign visitors will need to return to the Sunshine State. For the hotel industry in particular, Greenberg said healthcare will have to be front and center.
"If you get sick and are from out of town, you don't have a local doctor. We work where there is a lot of foreign travel, and their big fear is if they get sick here, they end up in a hospital emergency room which costs a fortune. Their insurances are of no value here," he said.
Emerald Shield has focused on on-call telemedicine where a patient would be able to see a doctor via a kiosk right in the hotel and have prescriptions delivered within three hours.
Hotels are also trying to figure out other matters, including how many people will be allowed on an elevator at any one time, who touches elevator buttons and how are they cleaned.
As hotels are trying to get the tourists back sooner rather than later, Greenberg said society is too.
"New policies, procedures and a new paradigm are upon us. It's not just for the hospitality industry, you are going to see the same thing in commercial properties.  You'll see the same thing in office properties, shopping centers. Precautions are going to have to be taken, and it is an expense that has to be bourne," Greenberg said.
Reach Mike Synan at mike.synan@floridadaily.com.
Latest posts by MIKE SYNAN
(see all)